TikTok is a very popular social video-sharing platform that allows users to post 15/60-second videos showing off their creativity. A few years ago,  social media platforms were compatible with PCs and Laptops, but with the evolution of smartphones and mobile operating systems, these platforms have become app-exclusive, including TikTok.
When you first start using TikTok, you are prompted to provide a profile name and a username. However, if you've been using TikTok for a long, it's not uncommon to decide to modify one or both. Perhaps you used your actual name and were unaware that it would be made public. Perhaps the name you initially picked is no longer appropriate for the sort of material you want to publish. Or maybe you just decided you want to be known for something more intriguing.
In any case, changing your profile name or username is straightforward. This is how you can do it.
Step 1. Head to the profile section of your TikTok page by tapping on the profile icon on the bottom right-hand side of the page.
Step 2. In the profile window, tap on the edit profile option.
Step 3. Now you can select the name to change your profile name or tap on the username to change the username.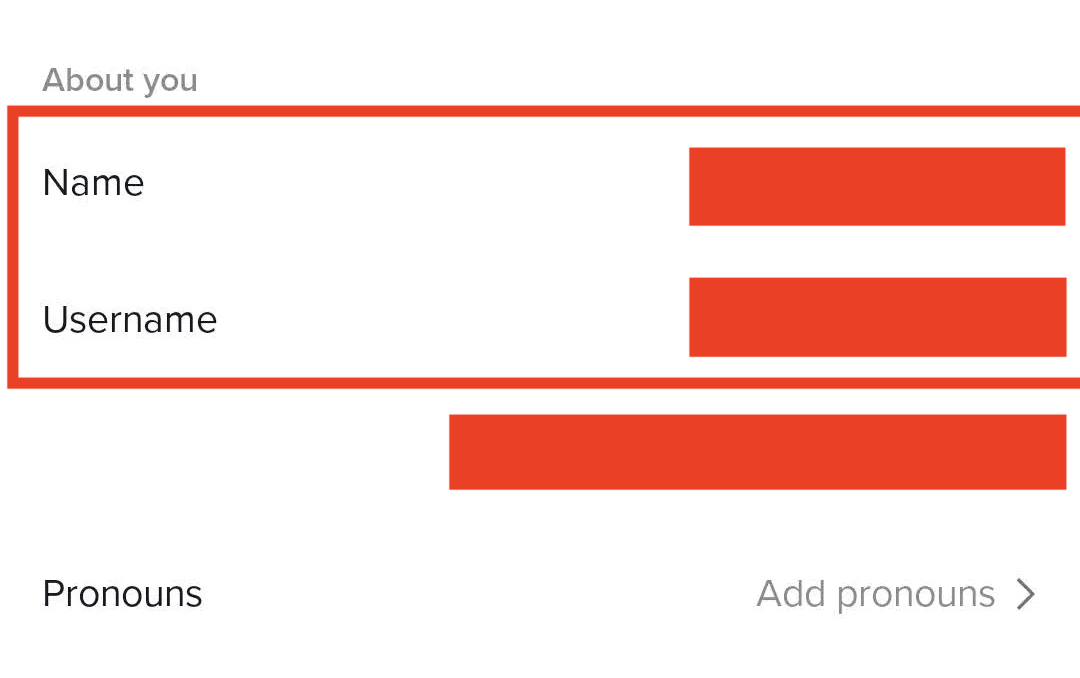 Step 4. Now enter the new profile name or username depending on your choice. Keep in mind that while changing the username, you will have to think of something unique.
There are a few more things you should be aware of before changing your username. To begin, your username may only be changed once every 30 days, so choose one that you can live with for at least that long. Furthermore, changing your username means you'll be altering your own TikTok URL, which is normally something like tiktok.com/@username. As a consequence, anybody using the old address will no longer be able to see your movies. Finally, if you have a verified account and change your username, that account no longer has verification.