That small webcam on your laptop has most likely seen more use in recent years than it ever has before. Even if you're back in the office for some meetings, chances are that back-to-back Zoom calls have become a constant part of your working life. Once an afterthought, your computer's webcam has evolved into one of its most critical components — and the reality remains that most built-in cameras are incapable of providing reliable, high-quality video calls.
External cameras can help with this. They can help individuals with poor built-in cameras, those who spend the majority of their working hours on video conferencing, and those who have taken up the new pastime of streaming on Twitch or YouTube in the last few years. However, like with other PC peripherals, sifting through the multitude of alternatives to discover the finest cameras for your needs may be difficult. We have tried some of the best webcam offerings this year and compiled a list of the BEST webcams to buy in 2022.
.
Number 1. Logitech C920s Pro HD
.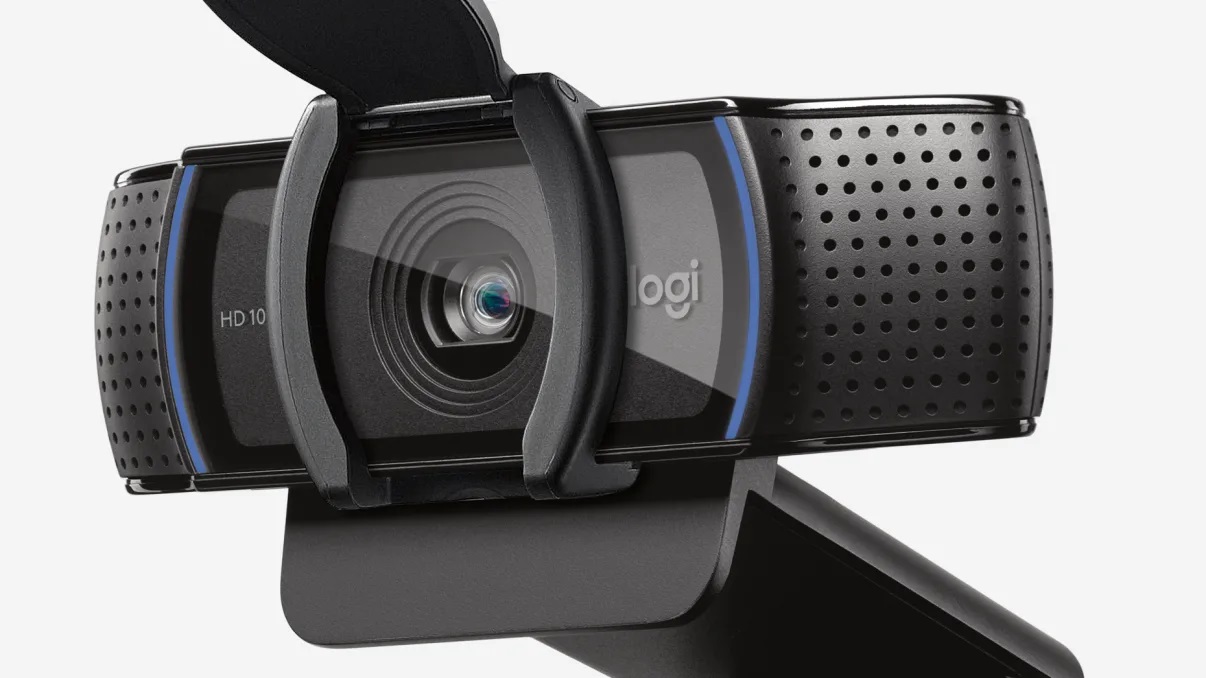 .
On paper, the Logitech C920s Pro HD camera appears to be a terrific deal, and it shows to be true once you take it out of the box. For roughly $60, you get an FHD camera with a 78-degree field-of-view, two microphones, and auto light correction that can film in 1080p/30fps. It's a very standard-looking webcam, measuring 3.7 inches at its widest point and including a lens in the center and two microphones on either side.
The adjustable base is pretty solid, and while we mostly used it with our external monitor, you could easily attach it to the screen of your laptop or place it on your desk and position the camera upward. There's also a hole on the underside for attaching it to a tripod. In the package is an optional lens cover that not only protects the webcam when transporting it, but also provides additional privacy.
All Logitech webcams have the Camera Settings software, which allows you to customize things like field of vision, brightness, color intensity, and focusing, but we left the default settings on this one. The focusing of the C920s Pro HD is excellent, and we scarcely noticed it. During my video calls, we were always in focus, and I never noticed the camera struggle to restore focus, even when we moved around.
.
Number 2. Anker PowerConf C200
.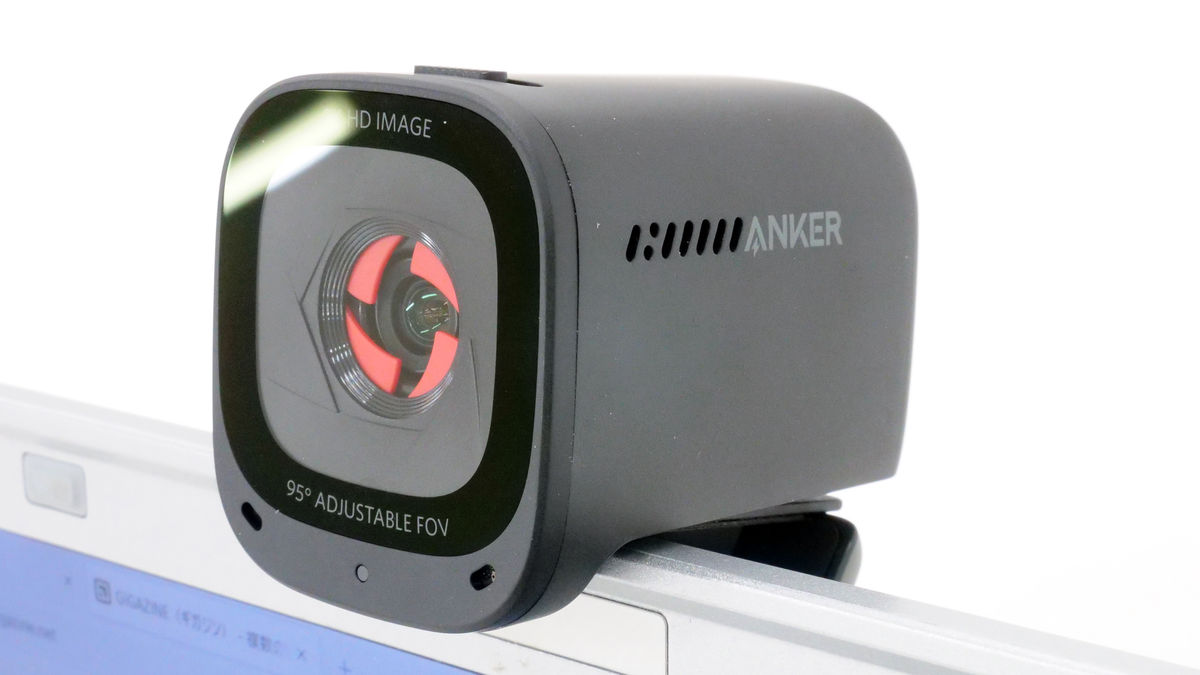 .
Anker's cube shaped PowerConf C200 camera offers much of the same benefits as Logitech's C920s Pro HD, plus a few additions and a $10 premium. Setup is similar to that of the Logitech cam: simply plug it into your computer or docking station and begin using it. You may use the AnkerWork programme to adjust brightness, sharpness, and contrast ratio, but we left all of those settings at their defaults.
However, you may also use this programme to modify the camera's resolution and field of view. The C200 camera comes with a 2K resolution by default, but you can change it to 1080p, 720p, or even 360p if you like. The same is true for the field of vision: the default is 95 degrees, but we reduced ours to 78 degrees to spare my coworkers a greater view of my cluttered home office.
The video quality on the C200 instantly struck me: 2K is probably more than most people require (1080p should enough), but the added sharpness and clarity is a pleasant touch. The webcam's focusing is pretty quick, and its wider f/2.0 aperture gathers lighter, keeping you lighted even in low-light situations.
In addition to a built-in lens cover that can be slid closed for privacy, the C200 boasts twin stereo microphones that capture your sound loud and clear. In the AnkerWork settings, you can also select directional or omnidirectional speech pickup, with the latter being preferable if you have numerous individuals speaking on your end.
My main gripe with the C200 camera is that it's difficult to alter its angle while it's sitting on your display or screen. Unlike most other webcams, Anker's has a tiny neck that links the camera to its movable base; instead, it's a single, bulky piece of plastic that we had to adjust with both hands when required. In addition, the C200 comes with a USB cable that is significantly shorter than others. This isn't an issue if you connect the webcam directly to your laptop, but it's less flexible if you have a standing desk converter or a more elaborate arrangement that necessitates long connections.
.
Number 3. Logitech Brio
.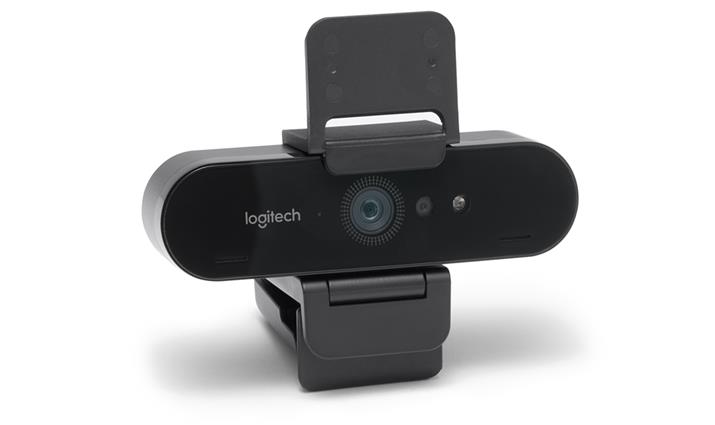 .
If you don't mind spending a lot of money on a camera, Logitech's $200 Brio is the one to purchase. It has several advantages, but the biggest and most crucial feature is its 4K recording. It can shoot in 4K/30fps as well as 1080p and 720p at either 60fps or 30fps. We kept it at 4K, and we've never looked better on video calls. Our stream was bright and clear, with the main drawback being somewhat incorrect colors.
Low-light performance was also excellent. The Brio's light-correcting technology with HDR compensated for the occasionally cave-like situation in which we were compelled to film. In terms of audio quality, the twin microphones within the Brio were among the loudest and clearest of any camera we tested. In addition, they employ noise-cancelling technology to collect sounds from up to one meter away while filtering out background noise.
The Brio also featured the most customizability of the Logitech cameras we tested. In addition to brightness, contrast, color intensity, white balance, and autofocus, the Camera Settings app allows you to change HDR, the field of view, and picture ratio. While we left most of the default settings alone, we altered our field of vision from 65 degrees to 78 degrees (the third choice of 90 degrees was too broad for my liking), and it captured just enough of our surroundings while keeping us as the focus point.
It's difficult to get enthused about camera design, but Logitech made the Brio as slim as possible. The Brio is an extended oval with rounded corners and a standard base that clips firmly onto a screen, rather than a simple rectangle. The front is a glossy black that is only broken up by the camera lens and two small openings for the microphones and IR sensors. The latter makes the Brio compatible with Windows Hello, allowing you to use face recognition to unlock your device. When you need extra privacy, you can cover the camera with the provided lens shade.