The wait is over: Pixel 6 and Pixel 6 Pro, the completely redesigned Google phones, are here. Powered by Google Tensor, Google's first-ever processor, and shipping with Android 12, both phones are fast, smart, secure, and designed to adapt to you.
Pixel 6 is an outstanding all-around phone and it starts at only $599. If you want all the advanced capabilities and upgraded finishes, Pixel 6 Pro is the right phone for you, starting at $899.
Powering the new Pixel lineup is Google Tensor, a mobile system on a chip designed specifically around Google's industry-leading AI. Google Tensor enables entirely new capabilities for your smartphone and makes Pixel 6 and Pixel 6 Pro more helpful and more personal.
Distinct design
Pixel has a bold new design this year with a cohesive look across the software on the inside and the hardware on the outside. The first thing you'll notice is the Camera Bar, giving the phone a clean, symmetrical design that puts the camera front and center.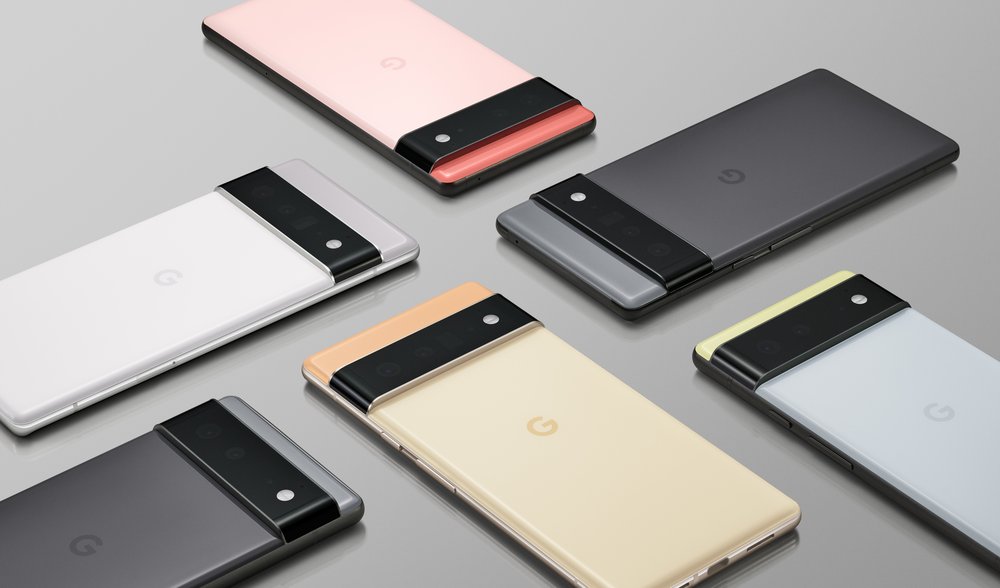 Pixel 6 has a distinctive graphic and vibrant look. The matte black metal band complements the expressive, versatile color options. Pixel 6 Pro was inspired by the finishes you see in luxury jewelry and watches. It's made with a polished metal unibody and transitions into gorgeous curved glass in colors that complement the metallic frames.
Speaking of color, Android 12 brings a full redesign to the OS, with Material You.
Android 12 on Pixel 6
Android 12 builds on the best features of Android so your phone can really be your phone: It can adapt to you, it's secure by default and private by design. And Android 12 looks especially stunning on Pixel 6.