Dubai World Trade Centre (DWTC) today revealed that GITEX Technology Week 2013 is poised to become the most comprehensive edition yet in the event's history. Running under the theme "Let's Create, Disrupt and Re-imagine Together", the 33rd edition of GITEX Technology Week 2013 runs from October 20-24 at DWTC, with Dubai Internet City (DIC) a strategic partner.
The event organiser's optimism comes as the local IT market continues to go from strength to strength; the latest forecast by Gartner suggests that IT spend in the Middle East will hit USD 192.9 billion in 2013, up 5.5% from last year.
DWTC also stated that GITEX Technology Week's reputation for shaping the Middle East Africa and South Asia (MEASA) region's Information and Communication Technology (ICT) agenda is largely attributable to an enduring ability to deliver unbeatable industry insights and strong returns on investment (ROI).
Now firmly established as MEASA's top ICT event – and one of the most influential in the world – GITEX Technology Week attracted 139,000 ICT professionals from 144 countries last year. 80% of the world's leading ICT brands were present.
The 2012 show's "Where Technology Means Business" tagline proved apt, with 61% of C-Level Executive visitors boasting procurement budgets of over USD 5 million while 18% had budgets between USD1 million and USD5 million, 13% were prepared to spend USD 500,000 and 8% had up to USD500,000. The average deal struck at GITEX 2012 either met or exceeded ROI expectations.
With 95% of exhibitors planning to return this year, and a host of newcomers from across the world already signed up, Trixee Loh, Senior Vice President at Dubai World Trade Centre, believes GITEX Technology Week 2013 has what it takes to outdo 2012's landmark performance.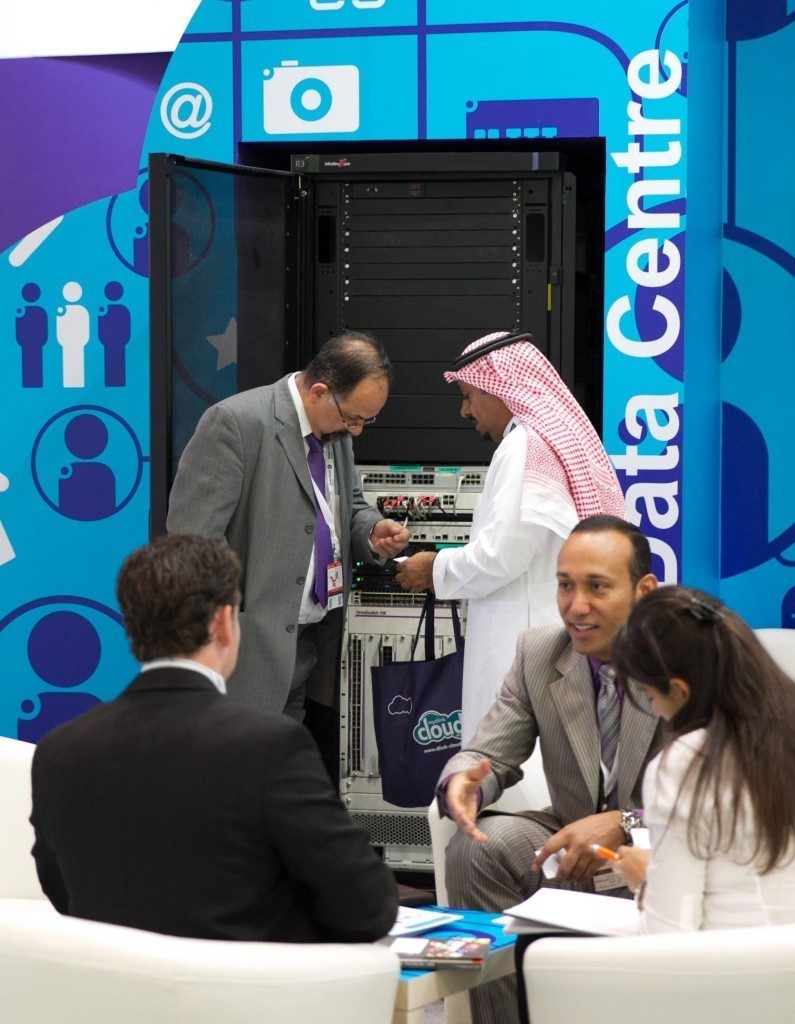 "This year, we have done everything we can to give GITEX Technology Week a new edge and relevance. Among other things, we're ramping up our international reach, introducing incisive, trend-dissecting features like the Big Data Conference, as well as proactively unearthing and celebrating new talent through a series of competitions. We're also proudly hosting new events of global stature like InfoComm MEA and the GSMA Mobile 360 series, once again emphasising our ability to attract the world's top technology game-changers. The buzz surrounding GITEX Technology Week 2013 has already begun, and I am confident that all the pieces are in place for this year's theme of creation, disruption and re-imagination to leave a lasting legacy that we can continue to build on well into the future."