There are so many home camera systems on the market in the UAE that it can be difficult to know what the best setup is to have that meets a user's needs and lifestyle. Fortunately, EZVIZ, an industry-leading innovator in carefree home intelligence, has developed the ideal solution for families, pet owners, or even individuals who work from home.
The C6W is a stunning premium device that features 360-degree pan/tilt monitoring making it perfect for indoor locations and is part of EZVIZ's C6-series camera family. Let's take a closer look at some of the reasons this stylish camera is a must-have for households in the UAE.
Keep your pets and family safe
As an increasing number of people begin to return to the office or travel, the safety of their family and pets is a concern for many. The C6W removes the guesswork on what is happening back at home while you are out. Are your pets behaving themselves while you are away or did one of your dogs knock over a plant pot? Or perhaps you want to make sure your children got home safely from school. The C6W ensures you never miss a moment. The camera's ability to pan and tilt delivers a 360-degree field of view and once combined with smart motion tracking means every inch of a room is covered.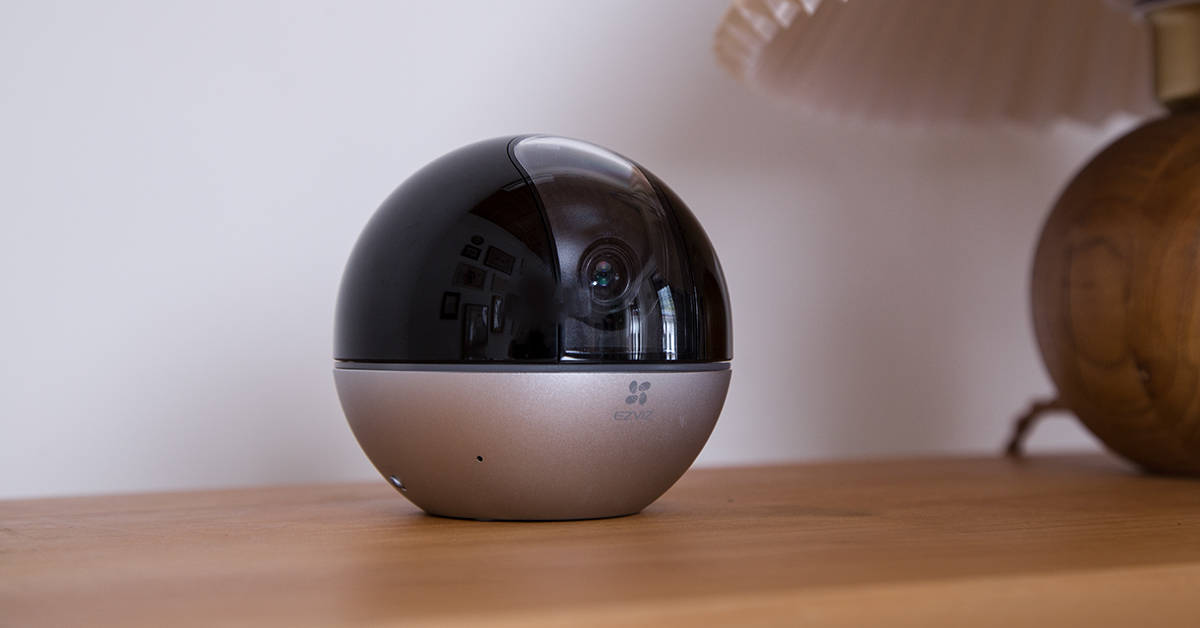 When the device notices movement it will immediately zoom in at 4 times magnification to record the details. Users can also set the auto-tracking function to only register humans to avoid false alerts.
This functionality is complemented by EZVIZ CloudPlay, an online video storage service, that ensures every moment is captured and saved on a secure cloud-based system. There is a wide range of subscription plans available that allow unlimited cloud storage which means all motion-triggered videos are automatically saved on the user's account. They can then view stored footage from the comfort of their smartphones whenever and wherever they are.
Crystal clear imagery
The days of blurry video footage are a distant memory thanks to the C6W's stunning 2K resolution which ensures everything is recorded in minute detail with the capability for 8 times digital zoom. The camera also comes with True-WDR technology which makes visualizing real environments even better. The camera uses high-contrast lighting, which removes overexposure and underexposure. This ensures image quality is at its highest and users do not experience the frustration of unclear video footage.
The discrete design fits into any location
There is no camera quite like the C6W in looks and design. The streamlined appearance is highlighted by the C6W's distinctive spherical form. That means it can be rested almost anywhere in a living room, bedroom, kitchen, or lounge in a way that does not distract from the style of the interior environment. The C6W is given a modern look with its silver base with a matte finish but it is equally at home in a more traditional setting.
Add in a privacy setting and users can customize the camera to best suit their needs. By switching on the privacy mode from the EZVIZ App users can turn off the camera whenever they need to. Furthermore, all user data is encrypted and comes with advanced authentication so only the device owner has access.