Epson is one of those names which is synonymous with high-quality media streaming products. Not only is their projector lineup truly amazing, but they also deliver consistent and unfiltered performance. While most projectors even today, cost quite a bit of money, the brands are now working towards making these devices a complete alternative for the televisions. One of the best examples of this brave new attempt is the Epson EH-TW5600 Projector. Priced at just under 3600 AED , this projector is Epson's sincere attempt at breaking into the budget projector market.
Exactly how well does it hold up? Let's Find out –
To begin with, the EH-TW5600 is an entry-level projector with a maximum supported resolution of 1920 * 1080p (Full HD). The fact that there is no support for UHD might raise a few eyebrows, but keep in mind, this is purely a budget-oriented product and Full HD support is something we can live with at that price point.
There are two aspects of a projector that determine how well it performs in real life – The Output and the lamp life. While few budget projectors perform well in either one of the two, there are some devices that perform well in both. The EH-TW5600 is one such variant. With an output of close to 2500 lumens and a lamp life of 4000 hours in 'Normal' mode and 7500 hours in eco mode, the budget warrior from Epson really stands out from among the rest of the bracket. Even when it comes to power consumption, the EH-TW5600 does a decent job with a 200W bulb, and a 1.6:1 zoom range just completes the whole package.
The projector uses Epson's LCD technology with three polysilicon TFT panels. There is also a dynamic iris that can control the amount of light on a scene by scene basis, stretching the dynamic contrast level to 35,000:1.
Coming to the connectivity, the EH-TW5600 sports two HDMI inputs and also a D-SUB15 port. There are no analog video controllers on the device while the audio is decoded and output via a speaker on the back. We also have a standard 3.5mm headphone jack which ensures that we have both audio output options in hand. Epson has also provided 3D capability on this, but its a feature that needs testing and also a pair of 3D glasses since Epson does not provide any in the box.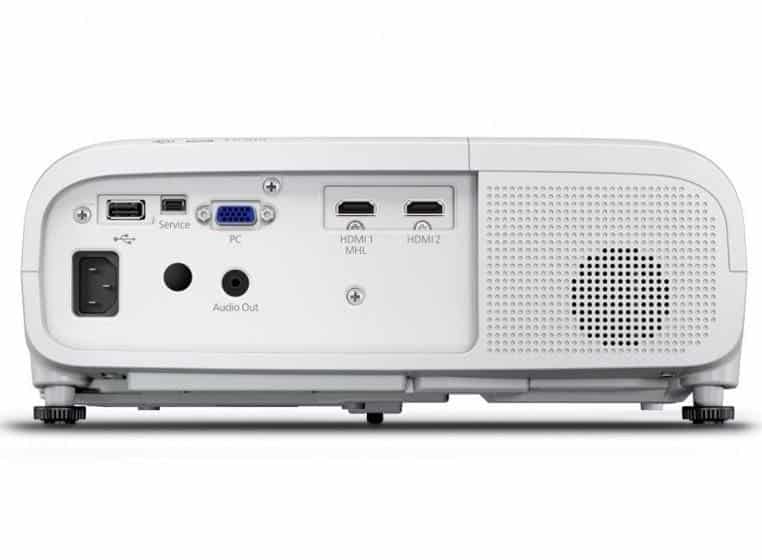 As far as the performance is concerned, Epson has not cut corners in case of the EH-TW5600. The colour output, especially the blacks and whites are indistinguishable in the sense that the different levels of whites or blacks in the scene are output to be nearly consistent with each other. There is little to no artificial sharpening which is good since this only makes the viewing that much more immersive.
We do get some modes on the EH-TW5600 and while the 'Bright Cinema' mode is standard on the projector, we can always switch to 'Standard' cinema. However, in this case, the default settings were pretty much spot on so no complaints there.
We also have two power-related settings in the form of 'Normal' and 'Eco'. While both of these offer great lamp life, the 'Eco' mode reduces the fan noise considerably and is very much recommended for normal viewing. The 'Normal' mode does give a punchier performance, but we do have a bit of fan noise that can be annoying.
For those of you who are projector enthusiasts and love to tweak with the settings, you have a plethora of different options that you can use and while some of them may be perfect, there are bound to be minor hitches here and there. This, however, is rare and overall your experience should be fine.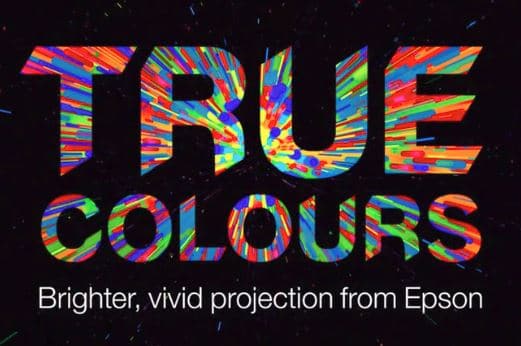 One of the noticeable problems in the EH-TW5600 is the processing. There are many instances where the frames were not processed clearly and there were some jumps as well. While these are not problems that are unheard of, a majority of them may be owed to the varying video standards prevalent today.
Overall, the Epson EH-TW5600 is a budget projector that can give you no-nonsense performance and excellent longevity, something all of us who are into projectors, crave.
So, if you are looking for a projector but there is a sharp budget constraint, the EH-TW5600 is the one for you.