In the ever-evolving world of tablets, the iPad remains a formidable contender, offering versatility and performance that can turn it into your trusted laptop replacement or simply a cherished companion in your daily adventures. But what makes this remarkable device even better? The right accessories can transform your iPad experience from good to extraordinary.
While Apple's own lineup of accessories is undeniably top-notch, it's time to explore the vast landscape of alternatives from innovative companies like Otterbox, Logitech, and Anker. Not only do they often match the quality of Apple's offerings, but they also come with the added advantage of being budget-friendly.
To help you navigate this world of accessories and make informed decisions, we've gone hands-on with a variety of cases, keyboards, styli, and other gadgetry. Whether you own the sleek iPad Air, the compact iPad Mini, or any other iPad model, we've got you covered. Join us on this journey as we unveil the best iPad accessories of 2023, designed to elevate your iPad experience and meet your unique needs.
Number 1. Otterbox Symmetry 360 case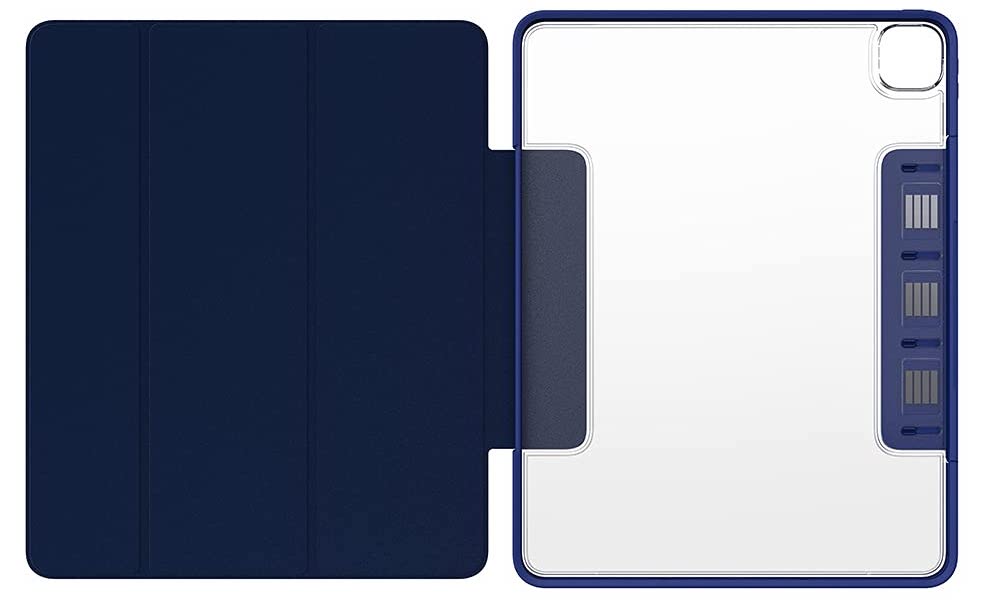 Otterbox isn't just about protection; it's about combining security with style, and their Symmetry Series 360 collection proves it! When it comes to safeguarding your precious gadgets, Otterbox is the undisputed expert. But what makes the Symmetry Series 360 truly stand out is its flair for design.
Picture this: Symmetry cases that resemble Apple's Smart Cover, but with a crystal-clear, scratch-resistant back that exudes quality and durability, all without piling on unnecessary weight to your iPad. And let's not forget about the robust edge protection that ensures your tablet remains unscathed, even in the face of those inevitable accidental bumps.
But Otterbox goes the extra mile with a nifty addition – a flap that keeps your iPad's screen cover securely closed and offers a snug spot for your second-generation Apple Pencil, neatly tucked to the side of your iPad Pro.