Digital streaming services have been making their presence felt in most parts of the world, and one of the biggest players in the game, Disney+, seems all set to enter the Middle East market in the coming months it seems. A job listing that has appeared on LinkedIn recently sparked off a frenzy on social media with many taking to the notion that the popular streaming service may finally be preparing itself to make a grand entry into the Middle East terrain.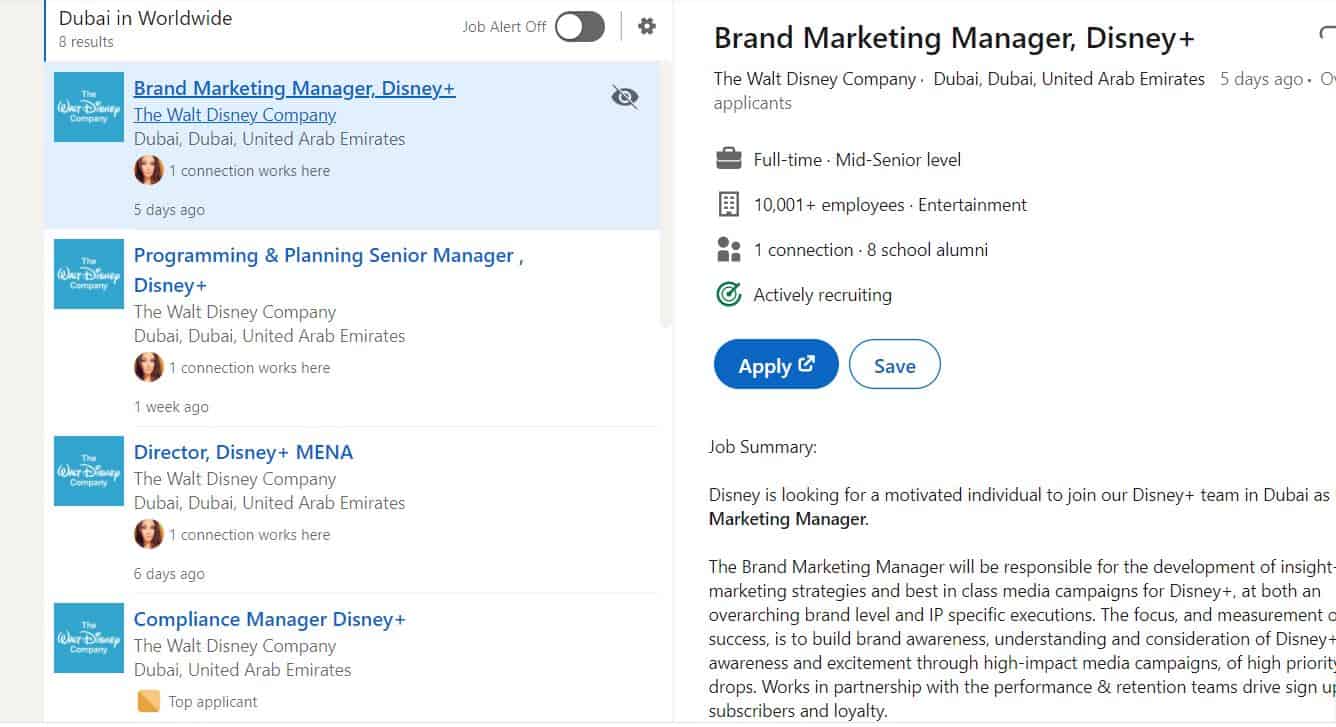 Disney+ brings you the best of Disney and its affiliate brands under one service and although it came into the scene a little later compared to the likes of Netflix and Amazon Prime, for example, the exclusive offerings like the Marvel lineup, Star Wars series and a host of Disney+ originals has made the service a must-have for people all over the world.
The Middle East did not have the Disney+ service available to date and it looks like the wait may be over in the very near future. Now let's talk about this job posting, and we will be posting the link at the end for proof. The listing mentions openings for various roles for Disney+ in the Middle East, but the most notable of the lot is that of the compliance manager. Why this particular listing caught our eye is the role that the title entails. To quote the listing –
The Disney+ team is responsible for the day-to-day operation of Disney+ across Europe, the Middle East, and Africa specifically focused on marketing, customer acquisition and retention, partnerships and synergy, content programming, research, and analytics.
As a key adviser to Disney and Fox Content and Programming Strategy team, the Regional Compliance team advises on most aspects of Channels content and associated lines of business, in the MENA markets. The Compliance Manager delivers capable support to the Head – Content, Prog & Acquisition, Affiliates & D+ Partnerships to ensure successful Compliance delivery by the team. This role liaises regularly with all Programming colleagues in Disney+ in MENA.
This clearly indicates that a team formation is underway and the content that will be made available both through the default package as well as through creators exclusive to the Middle East area, is being shortlisted as we speak. If there is any new information regarding this, we will definitely update this space, but for now, it looks like Disney+ is readying itself to break into the Middle East market and give the audience all the amazing content and much more.
Here is a link to the job listing that was made available on the internet. Check it out, and who knows, if you think you are someone that fits the bill, give it a shot for yourself.
Link – https://www.linkedin.com/jobs/search/?geoId=92000000&f_C=1292%2C3907%2C2739821%2C3908%2C3910%2C2739822%2C15817%2C3595%2C2576937%2C1295%2C166865%2C7827%2C1299%2C7956%2C1301%2C1014041%2C1080391%2C1303%2C1304%2C1305%2C513007%2C693217%2C165481%2C1075902%2C3146632%2C1500141&keywords=dubai&origin=COMPANY_PAGE_JOBS_KEYWORD