With the growing popularity of gaming over the recent years, users' tastes in their equipment have become increasingly sophisticated. One such trend is the use of ultrawide monitors in gaming setups which have completely won over the hearts of gamers everywhere and for good reasons as well. These larger screens not only boast an impressive set of hardware, but more importantly, they offer a significantly more intimate and immersive gaming experience thanks to the larger screen estate that surrounds the gamer.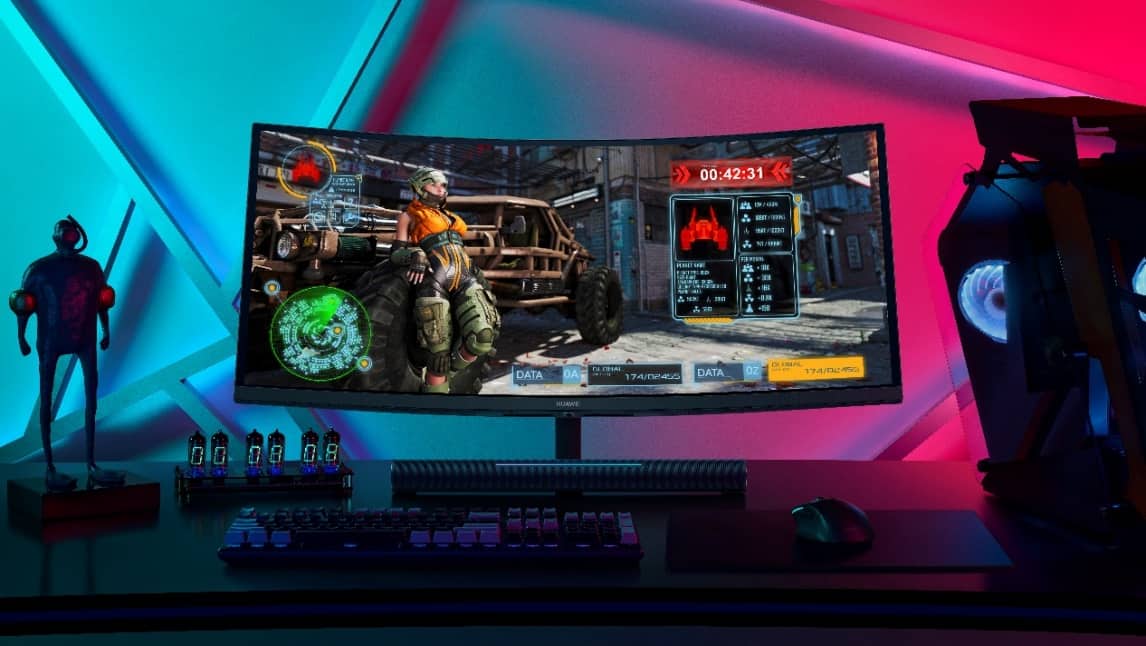 The refresh rate is more often than not the deciding factor when users are looking to purchase a new gaming monitor. Given the quality of games and the caliber of gaming PCs nowadays, users need to have at least one display with a 144Hz refresh rate at the bare minimum before they can enjoy gaming genres such as First-Person Shooters (FPS). It is the question of whether the new display is capable of offering a visually richer viewing experience to enhance the gameplay experience. Lastly, users are also looking out for monitors with eye protection features to relieve the fatigue built up from their long gaming sessions, which include dry eyes and irritation due to exposure to blue light.
An immersive viewing experience ablaze with colours
The HUAWEI MateView GT features a 34-inch screen with a screen resolution of 3440 x 1440 and an ultra-wide aspect ratio of 21:9, giving approximately 33 per cent more viewing area than most mainstream 16:9 screens. With a 1500R super-curved design, the screen provides an immersive gaming experience with its significantly larger field of view. The HUAWEI MateView GT empowers users with a level of clarity and detail beyond the capabilities of the naked eye, allowing them to enjoy the thrill of the game like never before.