GM has begun manufacturing of the 2022 Chevrolet Bolt EV and EUV and now has access to new battery packs that are expected to be free of fire dangers. This follows the recall of the Chevrolet Bolt owing to the possibility of battery fires impacting all model years, which resulted in a production halt on the Bolt EV and EUV vehicles in August.
"Our objective is to return to and, quite honestly, surpass business benchmarks," Chevy's vice president of marketing Steve Majoros stated during a news conference yesterday. The Bolt's return strategy involves catching up on new 2022 Bolt EV and EUV orders (2023 orders will begin in July), a new television ad campaign timed to coincide with Major League Baseball's opening day, and the "herculean challenge" of replacing all recalled battery packs.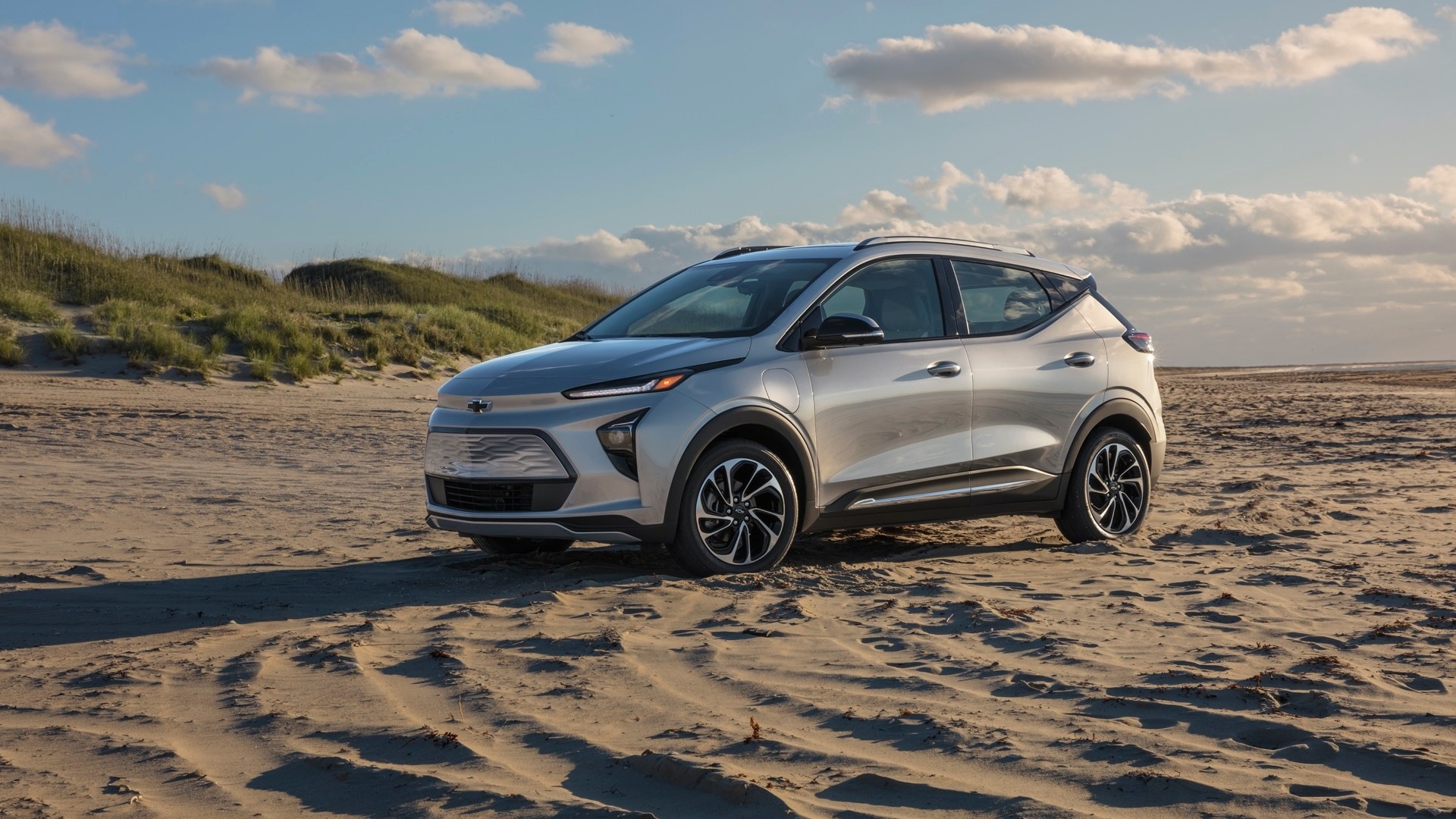 Majoros declined to comment on the number of Bolt owners still waiting for replacement batteries, the rate at which they are being replaced, or any other recall-related figures. However, Chevy adds that when a client receives a new battery pack, it will come with an updated eight-year, 100,000-mile guarantee, as well as an additional 20 miles of range. The only other piece of information supplied was that the National Highway and Traffic Safety Administration is in frequent contact with General Motors regarding the status of the defective battery replacements.
GM initially recalled 68,000 Bolt EVs worldwide in 2020, but the recall was then expanded to around 140,000 cars, including the newest Bolt EUV. However, Majoros asserts that GM is "far better off" in terms of the supply chain for the Bolt EV and EUV. The same cannot be true for Chevrolet's Camaro sports vehicle, manufacturing of which was suspended this week owing to unidentified supply chain concerns.
According to GM's Kevin Kelly, the recalled Bolts' old batteries would be totally recycled or repurposed, but details on how they will be reused and if the updated battery packs will share any components with the old ones were not disclosed. However, Majoros stated that the new batteries are not identical to those used in GM's Ultium battery architecture, which is utilised by partner companies such as Honda and in other GM electric cars such as the GMC Hummer EV, which may reassure buyers who own those other vehicles.
Additionally, the discussion showed that GM invests far more in the Bolt EV and EUV than it does in practically any other vehicle in its lineup, including marketing and production. The company's most expensive product is the Chevrolet Silverado pickup truck, which will shortly receive an electric version. According to Kelly, GM intends to produce twice as many of the bigger EUV as the smaller hatch. The Bolts will join the Cadillac Lyric and GMC Hummer EV among the company's currently produced electric vehicles.