Cadillac has officially revealed details surrounding the 2023 Escalade-V — the industry's most powerful full-size SUV, which is expected to arrive to the Middle East by the end of 2022. With an elevation of design, performance, and technology, the first-ever Cadillac V-Series SUV is the purest expression of the passion that exists at the core of the Cadillac.
Boasting a potent blend of refinement, power, and technology, Escalade-V features performance-inspired styling and an unmistakable sound that combine for a head-turning street presence. With these distinctive attributes, the Escalade-V expands the V-Series lineup, now in its fourth generation, which offers more levels of performance while preserving the lineage of the original lineup introduced in 2004.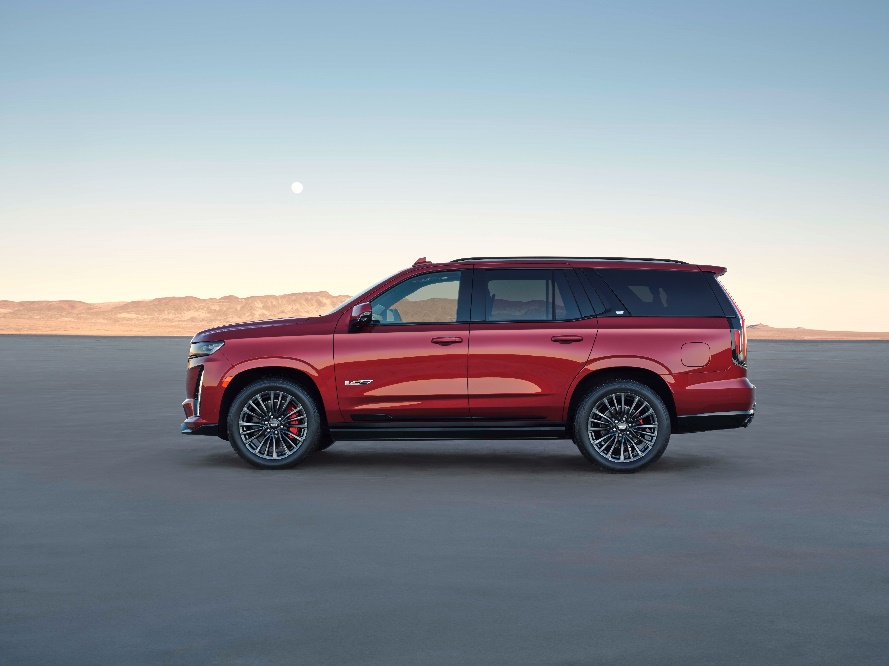 At the heart of the Escalade-V is a supercharged 6.2-liter V-8 engine rated at 682 horsepower and 885 Nm of torque. Standard performance elements include a 10-speed automatic transmission calibrated for Escalade-V, a full-time active all-wheel-drive system, and exclusive suspension hardware and software calibrations. An Escalade-V ESV version is also available.
The Escalade further earns its V-Series designation with: