Following research that in-car air quality contains up to 100% more PM2.5, ultrafine particles harmful to human health, than the roadside air, Blueair, a world-leader in air purification solutions, today unveiled a state-of-the art air purifier for cars, trucks and other road vehicles. With air pollution being high on the agenda in the UAE, Dubai was chosen as the first market for the global launch of Blueair's new intelligent, in-car air purifiers.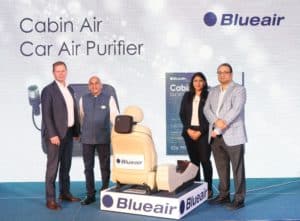 "Commuters spend, on average, about 10 hours a week in vehicles, this is particularly true for the UAE, where walking and cycling are less common ways of transport" said Daniel Hagstrom, CEO of Blueair Cabin Air at the launch event in Dubai.  "To meet the consumer needs for clean air in cars, we have expanded our air purification expertise and best-in-class technology to a new segment, which I'm proud to present to UAE residents here today" continued Hagstrom.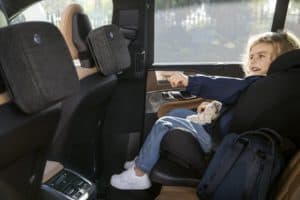 Last year, US scientists found that levels of soot and chemicals inside cars were twice as high as those measured by roadside detectors. A few months ago, scientists at London Metropolitan University revealed that car air-conditioning systems can function as breeding grounds for bacteria. While no data on air quality in UAE cars exists, air pollution remains one of the biggest public health concerns in the country and internationally. The issue is on the government's UAE National Vision 2021 Agenda. As a first step towards transparency, the Ministry of Climate Change and Environment recently made its UAE Air Quality Index public.
Compact and easy to install, Cabin car air purifiers are equipped with Blueair's pioneering HEPASilent™ technology, which filters out at least 99.97% of airborne pollutants, bacteria, viruses, allergens, microplastics, smoke, dust, soot, sand, and pollen as small as 0.1 micron in size. With its sustainable Swedish design and whisper-silent technology, the new range upgrades consumers' lives in more ways than one. The UAE launch is just in time for the winter driving season, when residents head off on long drives across the country.
Air levels of these harmful substances rises in disagreeable weather: sandstorms are typically made up of silica crystals and contain viruses, bacteria and dust mites, UAE experts say.
The United Nations warned earlier this year that more than 80 per cent of people living in urban areas are exposed to air quality levels that exceed World Health Organization guidelines and are at risk respiratory diseases and other long-term health problems.
"Air quality inside cars can be much worse than on the street, thanks to a combination of exhaust emissions from one's own vehicle as well as from other vehicles, as well as particles from tires and road wear products that enter through ventilation and air-conditioning systems," says TR Ganesh, General Manager, Blueair Middle East. "With its high-performance technology, Cabin car air purifier will offer UAE residents peace of mind that 99.97% of these impurities are being filtered out."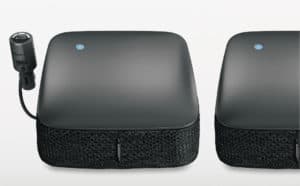 Given the long hours spent driving, a staggering 72% of consumers are worried about the impact the air circulating inside their cars may have on themselves and their families. The same number, 72% of people asked, also said that they are aware of the negative health effects of breathing polluted air, reveals a survey carried out for Blueair by independent UK research firm Bonamy Finch.
The Cabin car air purifier range will be available in the UAE from the first week of November 2018 at leading retail stores.
Product Specifications:
Best-in-class: 360-degree air intake, based on HEPASilent™ technology which removes 99.97% of airborne pollutants such as car exhausts, road wear, PM2.5, pollen, dust and smoke as small as 0.1 micron in size
Best CADR (Clean Air Delivery Rate) of 38 cubic metres per hour
5ACH (Air Changes/Hour); Cleans air a mid-sized car in 5-6 minutes
Designed for Safety