Projectors have been around in the market almost as long as desktops, and while the initial uses of this humble device were limited to movie screenings, projectors today have transcended that with many users utilising its immense capabilities for varied purposes such as working on their day to day documentation, design and even gaming. However, it has also become imperative that in order to stay relevant in the market, these projectors must pack these features in a competitive price tag, and this is where most companies have failed, until now.
Benq, the forerunners in display and projector devices, has come up with a lineup of affordable projectors which feature industry relevant specifications. Are these good enough to finally give the projectors an edge over their rather more conventional display device alternatives? Let's find out –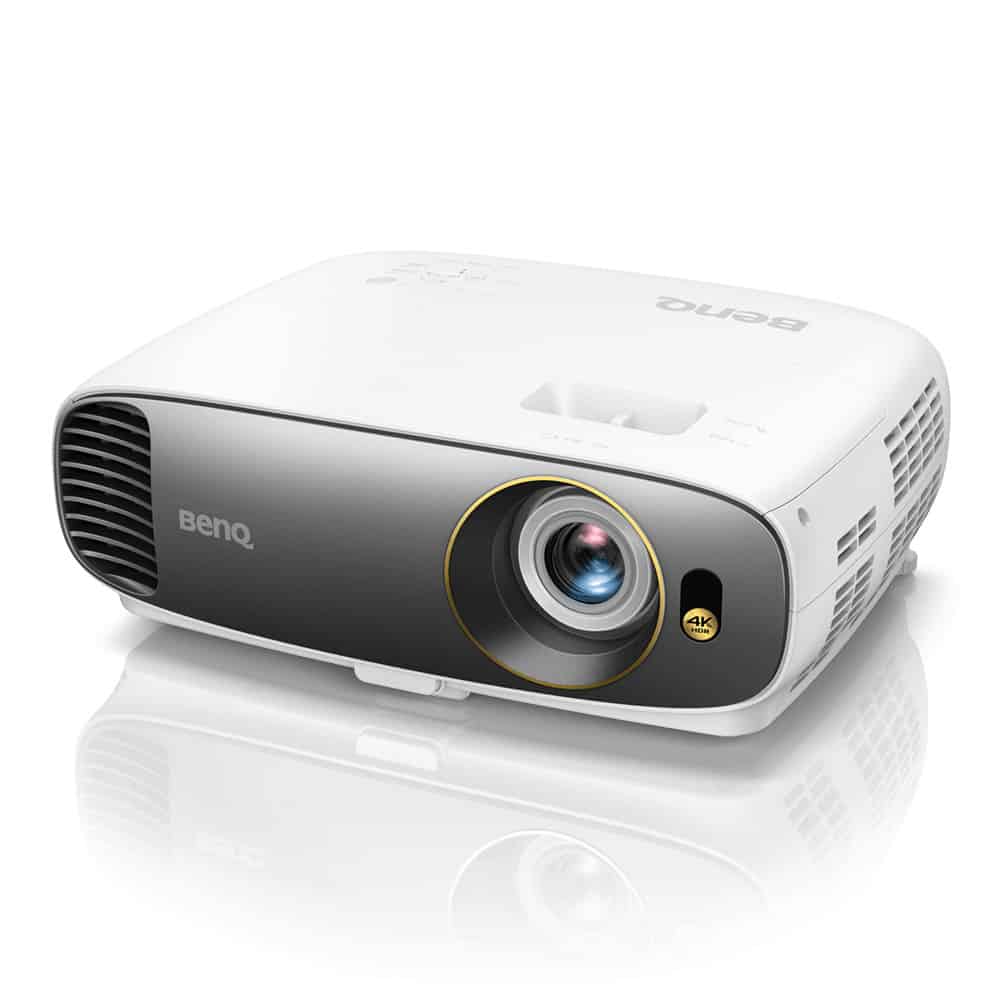 The Benq W1700 is Benq's response to the fast-growing lineup of affordable projectors in the market, and when you see that it does 4K projection and supports HDR playback while costing only 5999AED, you know Benq isn't joking around.
Coming to the design and build, the W1700 is one of the most portable projectors in its class. Standing at just about 353(Width) x 135(Height) x 272(Depth)mm, the Benq W1700 is definitely something that you would call "Tabletop Friendly". Basically, if you have the Benq W1700, you can either use it in your living room for some casual streaming or place it in a dedicated dark room paired with an equally impressive display. Either way, the performance is going to be top notch.
Inside the packaging, we also get a superbly designed and thoughtfully laid out remote control. The buttons and spaced out nicely and are also backlit, which means you can use the device even in the dark without having to fumble around for the controls.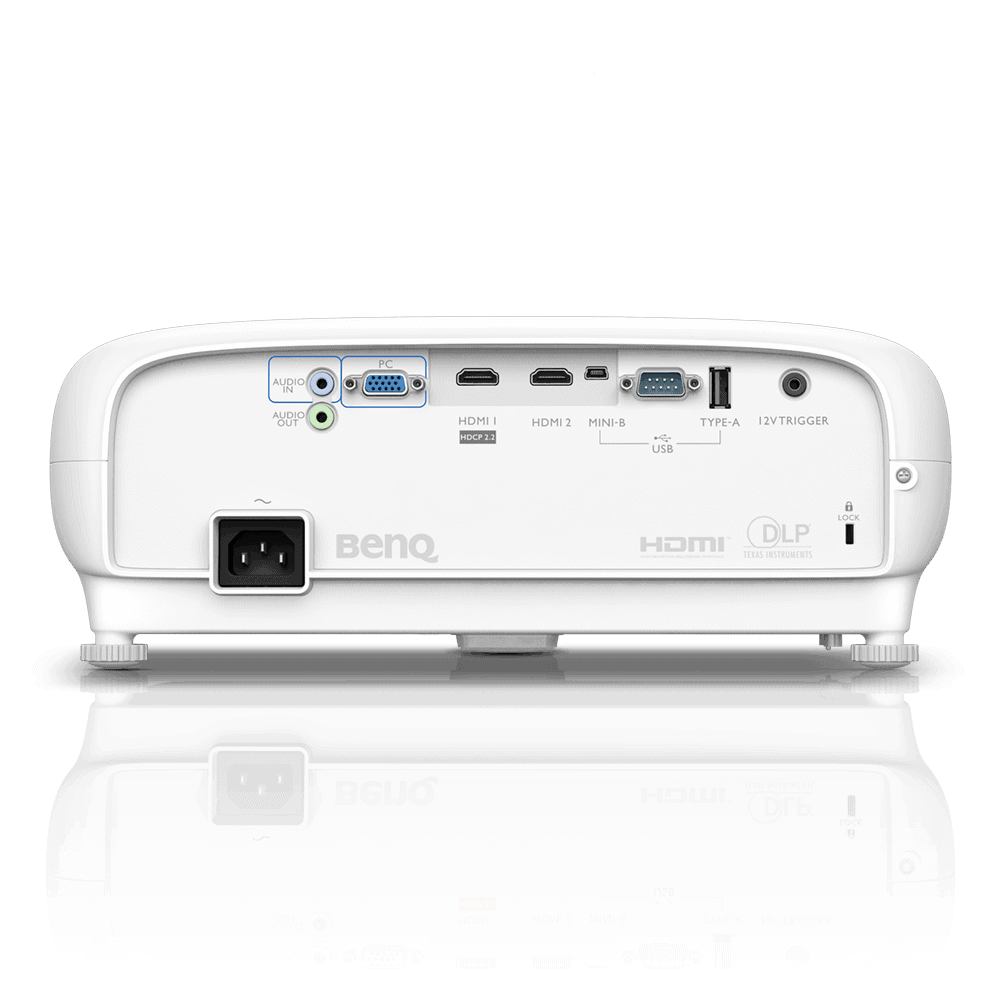 The overall build is not at all plasticky as you might expect in a budget device, and also features some weight, making the Benq W1700, a device worth your while.
When it comes to Connectivity, the Benq W1700 is very well equipped for its price range. What we have is two HDMI ports with one of them compatible with the 4K-friendly HDCP 2.2 anti-piracy system.
We also have a 12V trigger port which can be used to run a motorised screen along with a D-Sub PC and 3.5mm audio in/out.
Coming to the performance, the Benq W1700 delivers 4K playback using the DLP method which involves illuminating each of its sub-4K set of mirrors multiple times per frame, to deliver a 4K effect.
While its arguable as to whether this really is 4K or not, what we can say confidently is that this output is miles ahead of the 4K output that you would get from a pseudo 4K playback.
Another advantage we have in the DLP method is that its single chip approach negates any or all of the sharpness reducing and noise convergence issues that you would find in the three chip systems.
Another little addition is that motion is handled really well by the W1700. There are no fizzing skin tones which is usually a problem in the single chips DLPs. We did not find any signs of blurring or drops in the rather beautiful 4K like resolution, and the colour output just strengthens the case for the W1700.
It handles the relatively limited tonal range of SDR footage effortlessly. It also, impressively, delivers a genuine sense of expanded colour range with HDR/wide colour gamut footage.
There is also this dedicated "Cinema Master" mode which further allows you to tweak the settings of the output. The "Flesh Tone" feature makes the skin tones appear more natural while the "Pixel Enhancer" helps to sharper images. Do note that tweaking these too much will result in changes you would not like, so use this with discretion.
Finally, coming to the gaming, the BenQ W1700 offers a super immersive gaming experience. You can use either your console or your PC as a conduit, but while the console gaming action is near flawless, the PC gaming area is where the W1700 strains a bit.
You'll only be able to go as high as 60Hz on either 4K or Full HD, or 120Hz at 1200×800 resolution.
With a lag of about 52-56ms, the W1700 is acceptable for most games, but make sure you are playing non-competitively.
Overall, the Benq W1700 makes a neat work out of all the features it has got and the result is a truly powerful and capable projector device which doesn't really burn a hole in your wallet.
If you are in the market for a 4K projector at a budget, the W1700 is the one for you. The Market price for the unit is 5999 AED.