Production of Battista, the world's first pure-electric hyper GT, has begun in a dedicated new Atelier space in Cambiano, Italy. Located in the Piemonte region of Italy, this milestone represents an exciting chapter in the development story of the new Italian luxury carmaker Automobili Pininfarina. 
The award-winning Battista is now being hand-crafted by a team of artisans in the bespoke 2,300 square meter facility, with no more than 150 to be created over its lifecycle. Owners of Battista can look forward to world-class customer service through 25 experienced luxury partners in the Automobili Pininfarina global retailer network, as well as its own team of Client Relations specialists.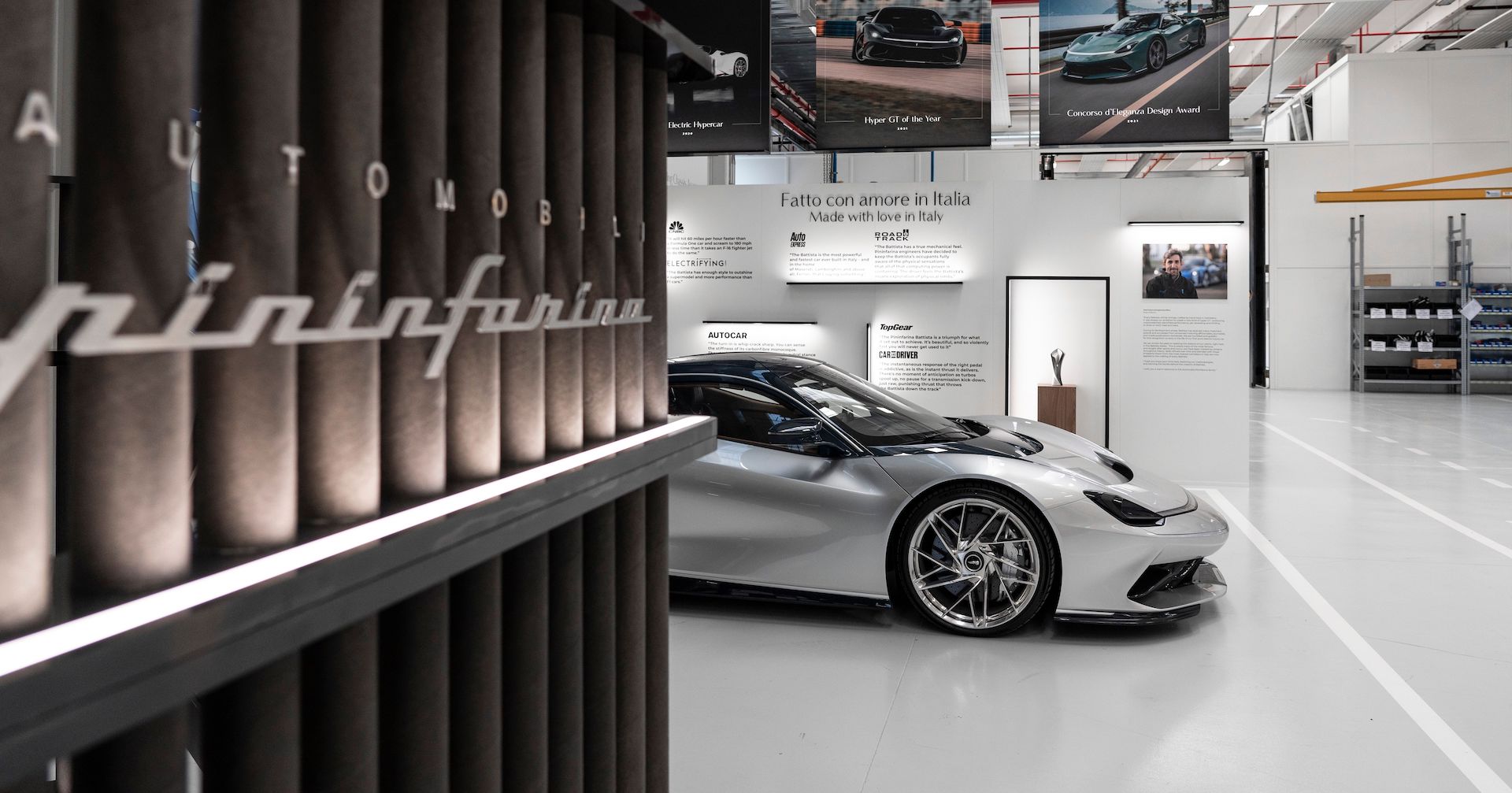 CONTEMPORARY CRAFT: BUILDING THE BATTISTA
One member of the diverse Automobili Pininfarina family is Andrea Novello, Director of Production. Novello's grandfather was employed in the same facility several decades ago, yet his learnings and techniques continue to be deployed in the crafting of Battista.  
Andrea Novello said: "The Battista Atelier is evocative, surrounded by history and inspiration in a facility that's been refurbished to accommodate the assembly of the most powerful car to ever be created in Italy. Here we blend the most technically advanced components, materials, and quality assurance processes to ensure Battista ownership is as thrilling as the driving experience it offers."
The Battista Atelier is split into 14 production and quality assurance zones. Using modern technologies – such as multiple new, bespoke mounting rigs across the Atelier – and more traditional processes and tools, such as highly accurate pneumatic screwdrivers recommissioned for detailed fittings for Battista, the construction process respects the facility's coachbuilding heritage.