Touch screen monitors aren't getting that much popular in this new world where literally everything is turning into a touch screen. Though one may have its own uses, AOC's new 10-point screen monitor, the 23.6" monitor will be a gem to those who are wanting a touch screen on their computer. Lets see what this monitor has to offer.
Design
Recently the minimalist design is what most of the manufacturers are vouching for because of the visual appeal it has and a wide appreciation from audience. Well, not AOC. The 23.6" screen has an inch of bezel surrounded by another inch of frame. The 2 inch bezel around the screen makes it feel huge and is displeasing to eye. It is a complete no-looker. Though the style is somewhat salvaged by the glossy curved back with silver outlining which adds a statement to otherwise a huge black slab.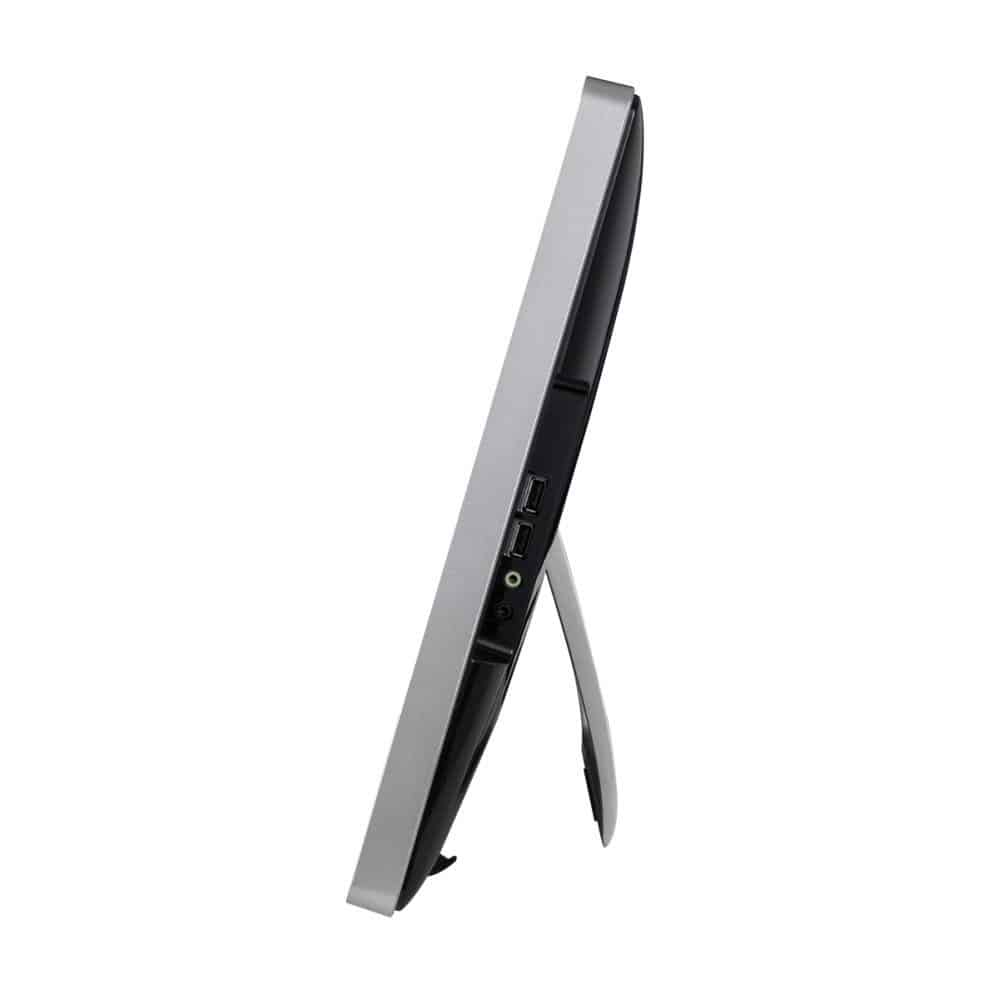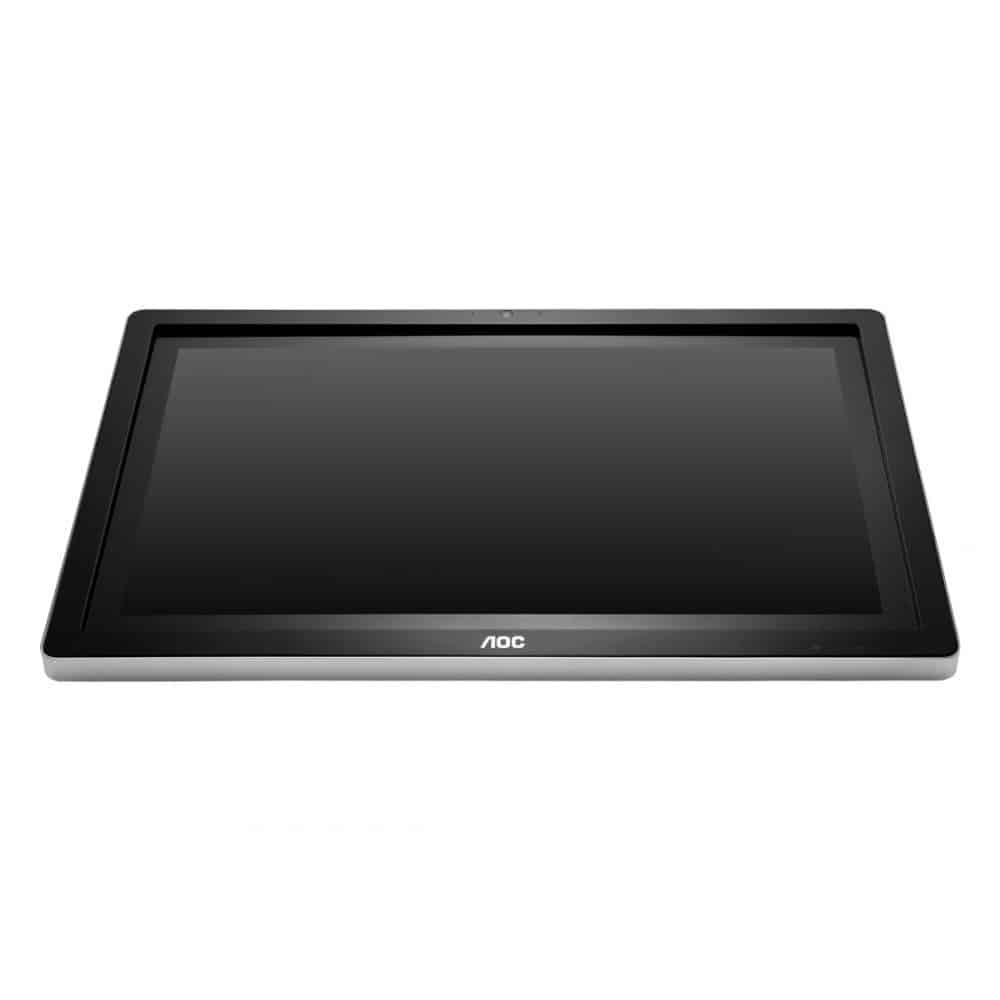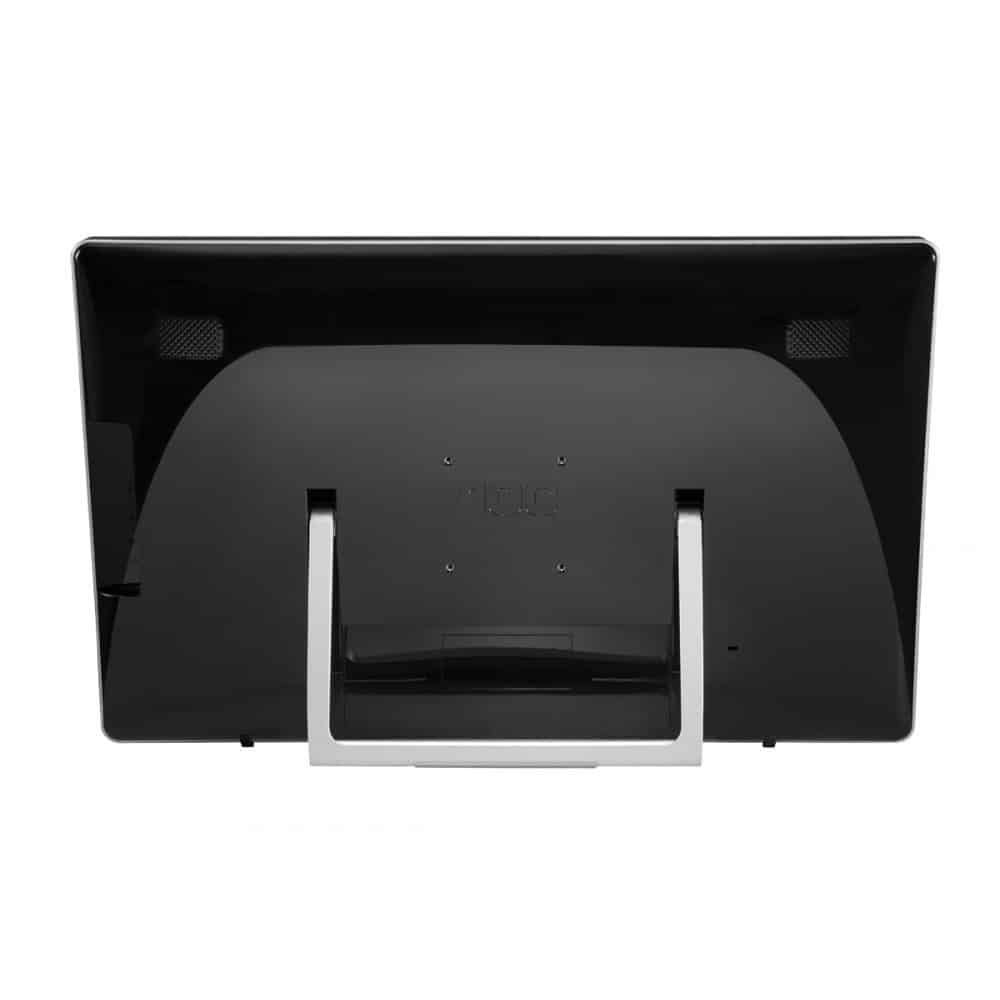 While a normal monitor would offer you a height adjustable desktop stand. The I2472PWHUT offers an inbuilt kickstand. With this, you'll be able to adjust the angle of the display between 15 to 57 degrees. You are stuck with the height adjustment given by the AOC and can't be changed. This monitor has been designed to work as a good touch screen as well, so if you're looking for a workspace monitor where you need to have a lot of flexibility to the monitor, then this monitor is just a no.
On the back of the monitor, you'll find a pair of MHL-enabled HDMI ports, audio-in and a headphone jacks, 2 USB 2.0 ports, a D-SUB slot. AOC has also included 3 USB 3.0 ports on the right side of the monitor which can act as a power source for you to charge your electronic devices. The good part is that you don't need your PC to be turned on to charge your devices. So this feature can come handy.
The on screen display (OSD) is accessible through a queue of touch sensitive buttons located at the bottom right of the screen. It'll pop out a translucent menu where you can find most of the settings available for a monitor. It also includes a feature called Overdrive which would boost pixel response time, Bright Frame which would highlight or brighten only a selected part of the screen which you can select. One of the problems that you may face is the sensitivity of the touch sensitive buttons. AOC has done a great job with the I2472PWHUT with respect to the touch sensitive buttons. They are super responsive and are well located.
Performance
The monitor houses an IPS panel with a 1000:1 contrast ratio and 250 cd/m2 brightness. The IPS guarantees an accurate color reproduction and superb viewing angles.
The color production of the I2472PWHUT is sufficient generally, though it may seem to get over-bright sometimes, though it can be calibrated using the settings. The settings provide presets such as Standard, Internet, Games etc. but they are of very minimal usage. A recommended setting is brightness at 50, contrast at 40 with color temperature at "Cool".
The monitor has a modest screen performance and offers a 5ms response time which is a standard with most of the IPS panels. It is not build for performance specific tasks such as gaming which would require quick changes, the monitor would showcase a notable color shifts especially on dark backgrounds as the monitor struggles to change the pixels in time. There's also a significant input lag and will be very uncomfortable to play graphic rich games like Crysis 3.
Though the USP of the monitor isn't the response time but the 10-point touch screen. AOC has made this monitor especially for schools and development institutions where a touch screen can offer more immersive experience and creativity than a normal monitor. A Windows 8 is recommended for maximum compatibility. The monitor also houses 2W stereo speakers which are tremendously weak sounding and lacks any bass. Only a separate speaker system would be able to do a justice.
 Tech Specs:
Size 23.6″
Resolution 1920×[email protected]
Inputs D-Sub , HDMI , MHL
Response time 5 ms
Features Plug and Play, iCare, i-Menu, e-Saver, Screen+, Vesa Wallmount