Anker Innovations, a global leader in mobile charging and consumer electronics, recently launched its first flagship store at City Centre Mirdif in Dubai, UAE. Envisioned as a space that caters to the dynamic needs of UAE's diverse demographic, the flagship store will enable them to transform their everyday lives.
The experiential store will act as a destination hub that showcases Anker Innovations' latest innovations across its brands, including Anker Charging, eufy Smart Home, Soundcore Audio, AnkerWork, and Nebula projectors. These products are part of the connected living experience. They are powered by artificial intelligence (AI) and connected via the internet of things (IoT) that can be controlled from anywhere, at any time, through eufy app available on all smartphones.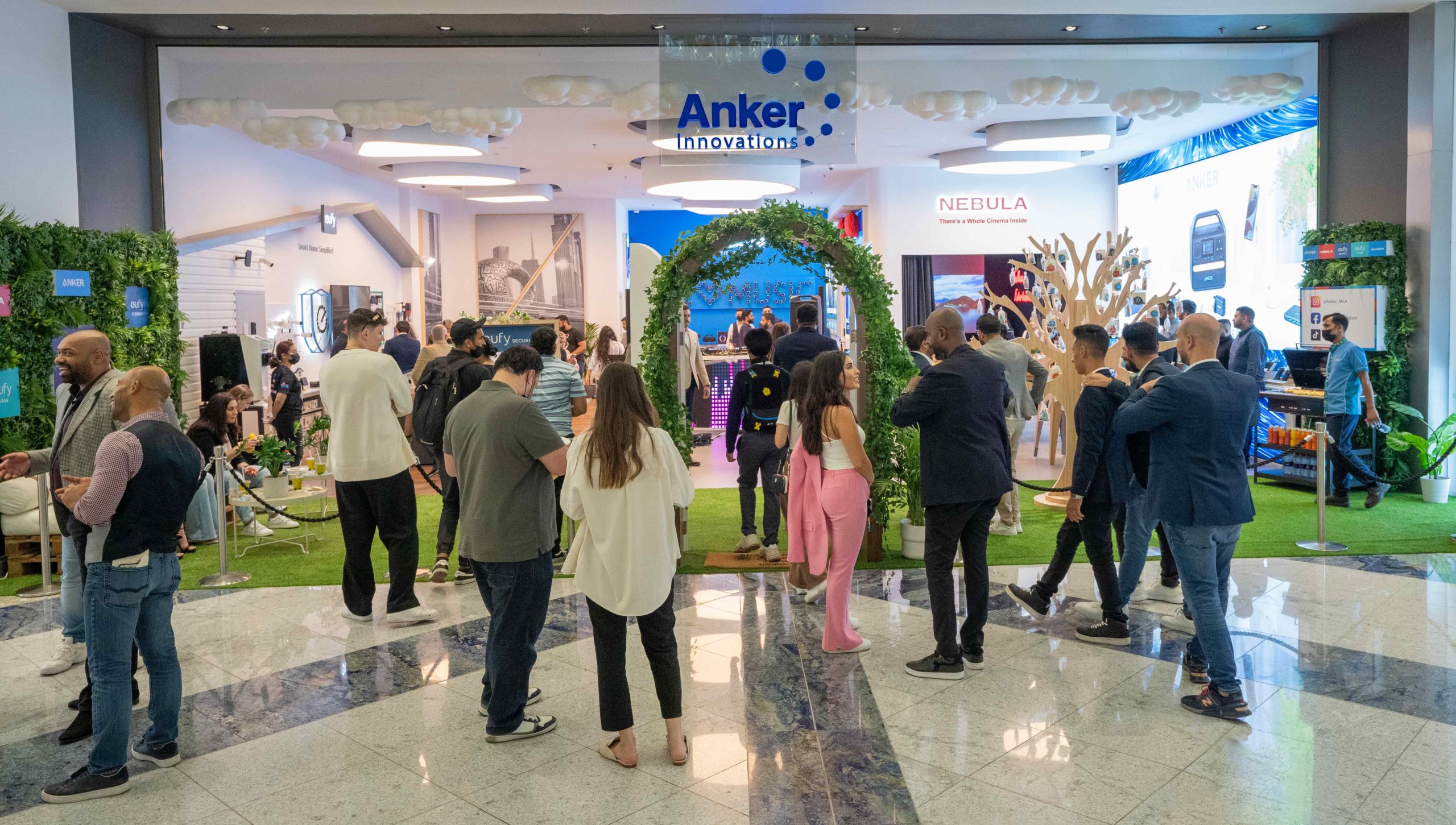 The Middle East Smart Homes Market is projected to grow at a CAGR of around 24% during the forecast period, i.e., 2021-26. The growth of the market is driven primarily by the rapidly increasing concerns over home security entwined with rising customer awareness about various benefits of smart home devices, such as remote monitoring, improved safety, energy management & efficiency, video analytics & motion detection, customization, etc.
Of all countries, the UAE is projected to dominate the market with the largest share over the forecast years, most prominently due to the rapidly improving living standards of people and growing utilization of smart home solutions for greater convenience in line with luxury living.
Anker Innovations aspires to create an inviting smart home hub that garners consumers' interest and presents each product's unique features. The City Centre Mirdif store which is operated by Distribution powerhouse Seventh Dimension aligns with Anker Innovations' vision to provide consumers with a world-class experience, and plans are also in place to expand retail investments in other GCC markets in the coming years.