AMD's Anti-Lag+ feature, which is exclusive to the Radeon RX 7000-series graphics cards, is causing problems for users, including bans in competitive shooters and performance issues in other games.
Anti-Lag+ is designed to reduce latency and improve gaming performance by applying frame alignment within the game code itself. However, it appears that the feature can trigger anti-cheat systems in some games, resulting in automatic bans. This is a particular problem in competitive shooters like Counter-Strike 2, where bans can be difficult to reverse.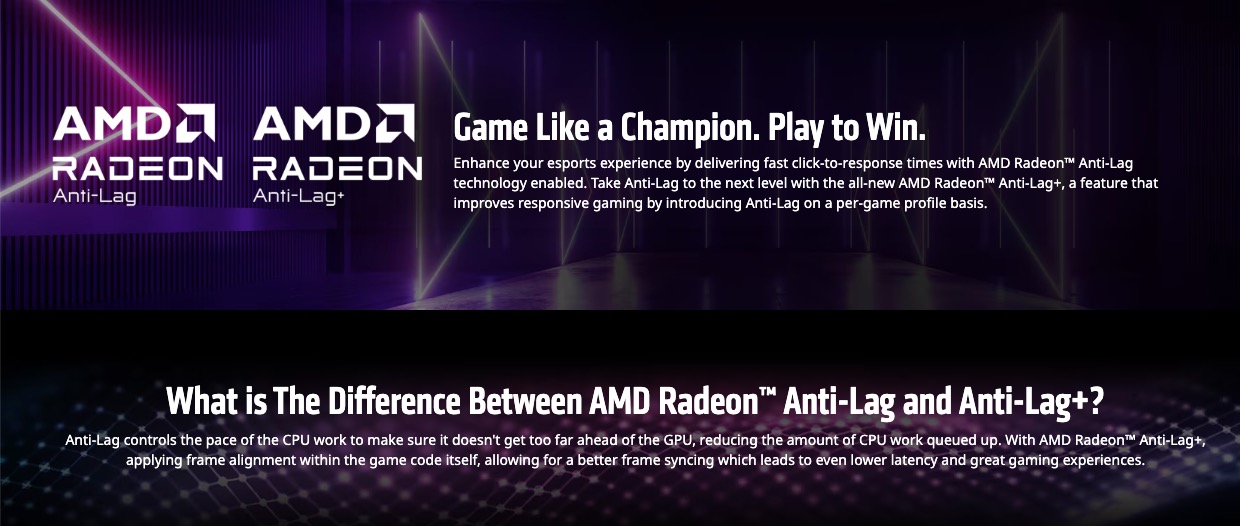 In addition to bans, AMD Anti-Lag+ is also causing performance problems in some games, including Fortnite, Overwatch 2, and Call of Duty. Users have reported experiencing crashes, stuttering, and other issues.
AMD has acknowledged the issues and is working on a fix. However, in the meantime, users are advised to disable Anti-Lag+ if they are experiencing problems. To do this, you can use the hotkey ALT + L or go to AMD Radeon Software, click the gear icon, select Hotkeys, and configure the hotkey for Anti-Lag Plus.
Notably, the Anti-Lag+ feature is only available in some games through the Adrenaline Edition version 23.30.1 driver, so it won't impact every game you play.
AMD's Struggles:
AMD is facing challenges with its Anti-Lag+ technology. In addition to the issues mentioned above, the technology doesn't work with the majority of the best PC games, with only 12 currently supporting it. AMD still has ground to cover if it hopes to catch up with Nvidia in this area.
Users Warned:
AMD users are warned to disable the Anti-Lag+ feature if they are experiencing problems, such as bans in competitive shooters or performance issues in other games.