All YouTube users will soon be able to identify themselves in a new way. The company announced today that @name handles will be used across the platform, a common practice on the internet but a first for YouTube.
Every YouTube user will have their own handle, which will be used across the platform, from channel pages to Shorts, YouTube's TikTok competitor. Users can use a handle to mention others in comments, video descriptions, titles, and other places, according to YouTube, making it easier for creators to reach audiences and increase visibility.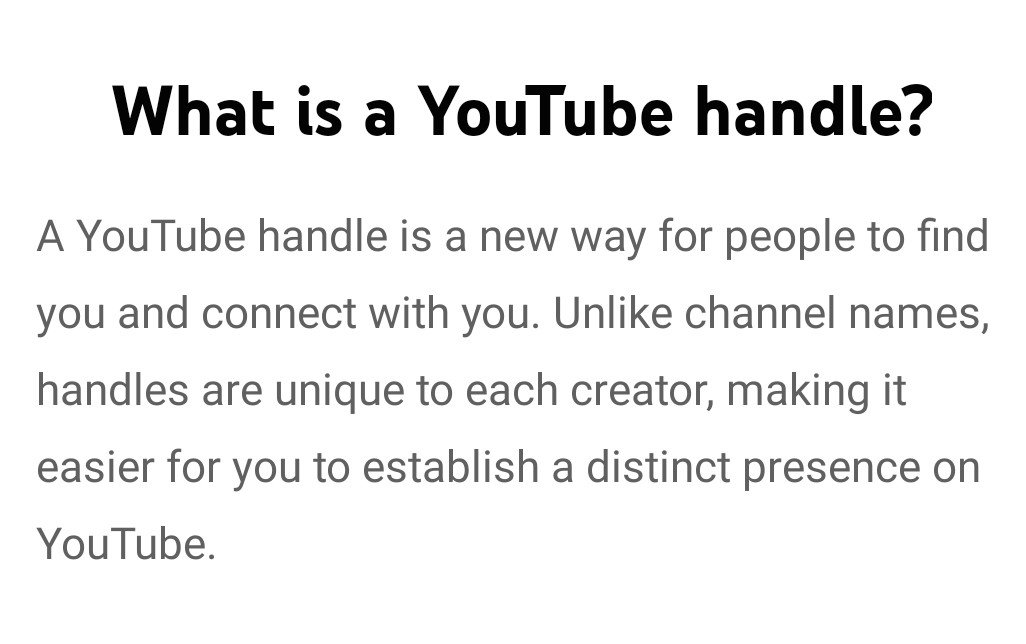 Starting this week, YouTube will begin gradually rolling out handles by notifying users when it is their turn to choose a handle, implying that some people will be able to claim theirs before others. If a user has previously created a personalized URL for their channel, that will be their default handle (they will be able to change it once it is their turn).
YouTube says it will send notifications based on factors such as overall platform presence, subscriber count, and whether the channel is active. Claiming a handle may also be the impetus needed for creators who aren't on YouTube to join or maintain their account — users typically need 100 or more subscribers to create a custom URL.
The addition of handles brings YouTube closer to TikTok, just as the company increases its investment in Shorts. YouTube announced last month that Shorts would be monetized, allowing creators to keep 45 percent of ad revenue. Over the last few months, it's also added updates like watermarks to Shorts reposted elsewhere and tools to use longer videos in short-form clips as it competes with TikTok.