Alcatel as far as I remember, was a decent phone back in 1996 when most phones were those bricks that you used to get. Nokia had the popular brick phones while Motorola used to invest in making flip phones that got very popular. Alcatel used to have very affordable models back then which were targeted at the people with strict budgets and also for those who wanted a simple phone that could do calling and messaging.
Now Alcatel is making itself known to the masses again with a revitalized image and a refreshing range of smartphones called the OneTouch. The Idol 3 is the latest in that range that comes with a unique twist which is 1st of its kind in the industry and that is revealed below along with how its other aspects stack up.
Design:
We at TechPlugged got the 4.7 screen version of the phone. In terms of design there is a bit of elegance in the style the body is visually made. The thing with this particular unit or model is that it is small and compact, sleek and is packed with good performance and has minimal buttons and slots.
The quirky part about this phone which is also its main unique selling point is that it can be used in reverse. So basically if you remove the phone from your purse or pocket upside down the UI will automatically flip 180 degrees over and also you can answer calls and use it normally.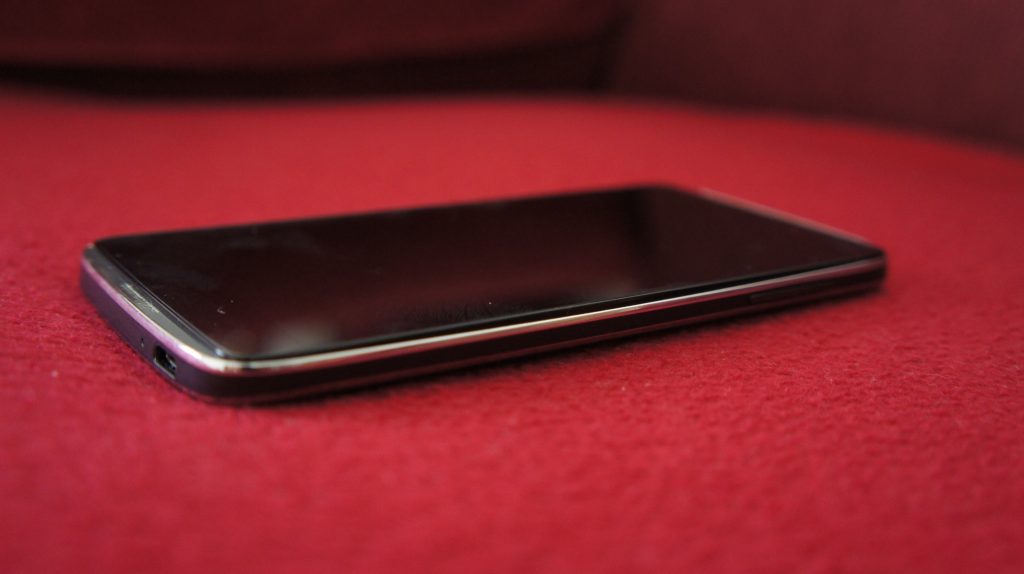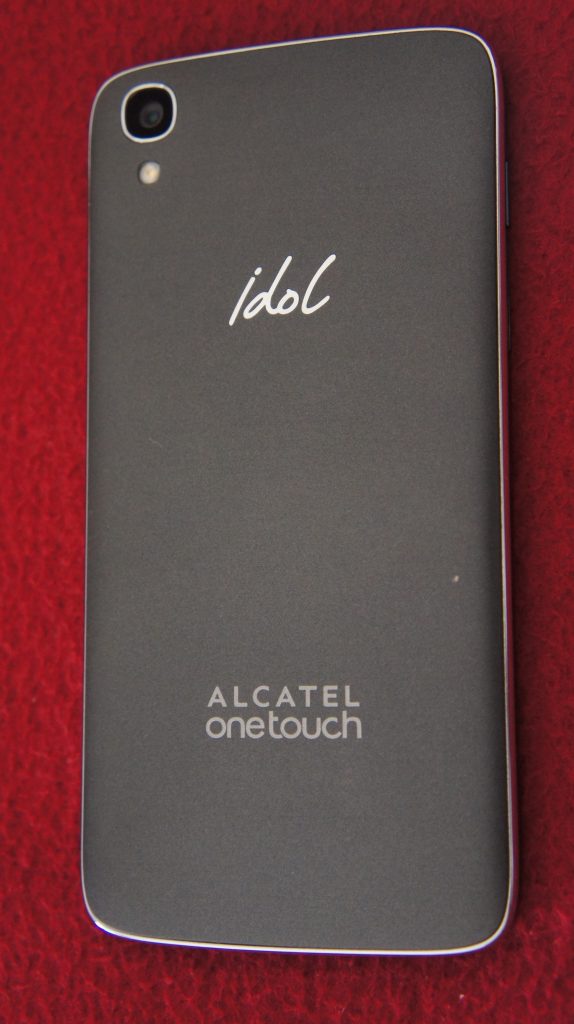 Performance:
The Idol 3 comes with a 1.2 GHz Snapdragon 410 processor which is quad core with 1GB RAM. Also there is 16GB storage available to users. Along with that Android 5.0 is supplied as the Operating System which does not have heavy bloatware applications.
Connectivity and Ports:
Connectivity wise there is the Bluetooth 4.0 and the 802.11 Wireless connection standards which are the basic in devices coming out since 2014 onwards. Added to that is the battery hogging but fast 4G LTE data handling capability so count your internet to be quite fast on the data package but be ready to lose a good chunk of battery while you are at it.