Acer has announced the expansion of its Predator gaming portfolio with new Predator Orion 7000 series desktops, featuring powerful performance in a stunning design, and two smart 4K gaming projectors. Further enhancing the gaming experience is the Predator gaming desk, which offers two practical surface options and a convenient storage rack. 
Predator Orion 7000 – Upgradeable, Liquid-Cooled Gaming PC
The powerful new Predator Orion 7000 series (PO7-640) gaming desktops provide users with everything necessary to take on the latest generation games—and the next. Designed for hard-core gaming enthusiasts, these new upgradeable gaming PCs will be equipped with the latest 12th Gen Intel Core overclockable processors, up to NVIDIA GeForce RTX 3090 series GPUs, and up to 64 GB DDR5-4000 RAM.
The stunning, EMI-compliant chassis features transparent, tempered glass side panels showcasing two 140 mm (5.5-inch) Predator FrostBlade 2.0 front fans and a third 120 mm (4.7-inch) Predator FrostBlade 2.0 rear fan that can be lit with a dazzling array of ARGB colors. The top of the Orion 7000's case features an opening, making it possible for users to replace this 120 mm (4.7-inch) fan with a 240 mm (9.45-inch) one, while integrated PredatorSense software lets gamers control the ARBG lighting, fan speed, and overclocking.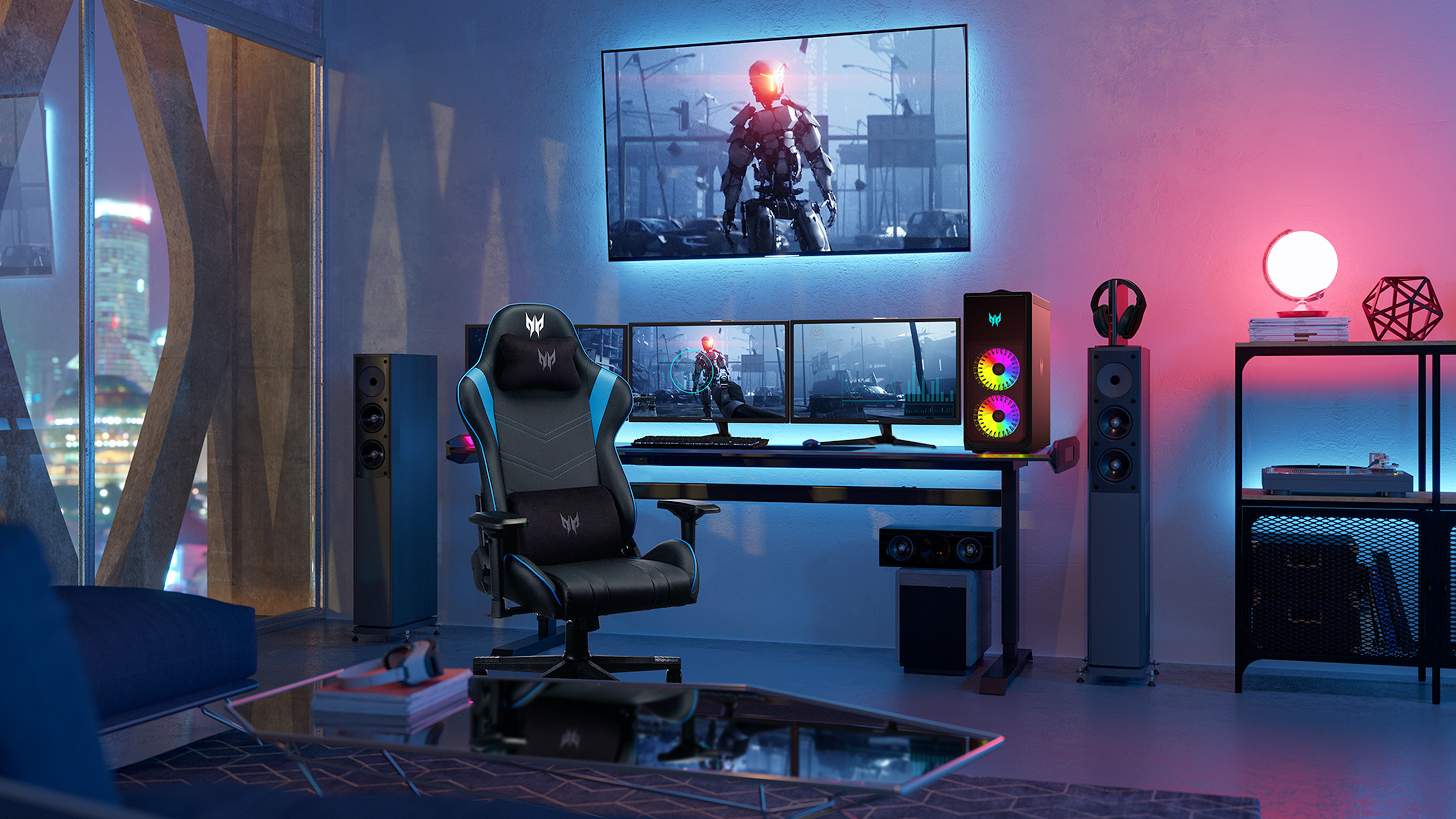 Beyond these eye-catching aesthetics is exceptional thermal management, with the three aforementioned Predator FrostBlade 2.0 fans in addition to an AIO liquid CPU cooler and advanced airflow management to effectively cool system components. The FrostBlade fan's thin and curved blades are designed to smoothly increase airflow without causing turbulence and to quickly dissipate heat.
Intel Killer 2.5G LAN gives gamers a competitive edge by detecting and prioritizing game traffic over other network traffic, resulting in smoother and faster connectivity for online games and streaming media. Intel WiFi 6E (AX211) and 2×2 MU-MIMO technology provide fast and secure wireless connectivity.