As smartphones have become ubiquitous in our daily lives, so too has the need for high-quality audio recording capabilities. Whether you're a content creator, journalist, or musician, having a reliable and portable microphone that can capture crystal-clear audio on the go is essential. In this article, we will explore three of the best mobile microphones currently available on the market in 2023. These microphones offer a range of features and benefits, from noise reduction technology to multi-device compatibility, making them must-have tools for anyone looking to up their audio game on the go.
Number 1. Rode Lavalier II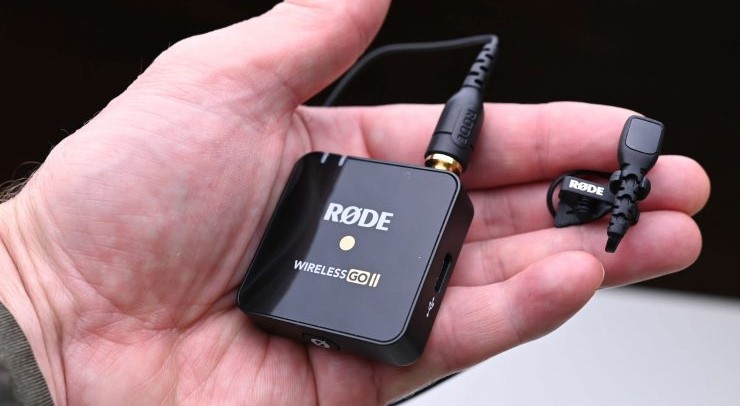 Rode's Lavalier II microphone is a sleek and low-profile clip-on mic that delivers exceptional sound quality. Priced at $99, it falls in the sweet spot between budget and higher-end options. What sets it apart from other microphones is its durability and accessories that come with it. It comes with a rugged case that protects the microphone and keeps it secure during transportation. Additionally, it includes a good selection of accessories like a pop shield, a clip, and a cable clip.
The Lavalier II can be paired with Rode's AI Micro interface ($79) to provide even more flexibility. The AI Micro interface allows easy connection to an iPhone or Android device, or even a PC. This combination is perfect for recording podcasts or interviews as it adds support for a second microphone. With the AI Micro interface, users can mix and edit two microphones' input separately for a more refined and professional output.
Overall, Rode's Lavalier II microphone and AI Micro interface are must-haves for professionals or beginners looking for quality and flexibility in their recordings. The sleek design and exceptional sound quality make it a favorite among content creators and filmmakers alike. The included accessories and case ensure that the microphone is always secure and protected, even when on the go. Pairing it with the AI Micro interface provides even more versatility and convenience, making it an excellent investment for any content creator or journalist.
Number 2. Sennheiser XS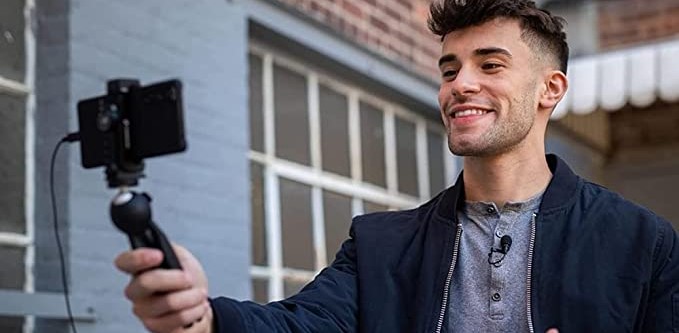 Sennheiser's XS lav mic is an affordable yet high-quality option for those looking for a mobile microphone. At a price point of $60, it is well within budget and offers great value for money. The XS lav mic is designed with a USB-C connector, which allows for easy connectivity to your smartphone, tablet, or laptop without needing an additional adapter. This is especially useful for those who have newer smartphones that don't come with a headphone jack. With its plug-and-play feature, you can start recording audio as soon as you plug it in.
One of the standout features of the XS lav mic is its 2-meter long cable. This provides you with plenty of flexibility to move around or frame your shots as you see fit. The cable is also designed with high-quality shielding to prevent any interference or noise from being picked up during recording.
In addition to its physical features, the XS lav mic also delivers exceptional sound quality. Its omnidirectional polar pattern ensures that it picks up sound equally from all directions, making it suitable for a wide range of applications. Whether you're recording a podcast, conducting an interview, or shooting a vlog, the XS lav mic is capable of producing clear and accurate audio.
Overall, Sennheiser's XS lav mic is a reliable and cost-effective option for those in need of a mobile microphone. Its plug-and-play functionality, long cable, and superior sound quality make it an ideal choice for content creators, journalists, and anyone else who needs to capture high-quality audio on the go.
Number 3. Shure MV88+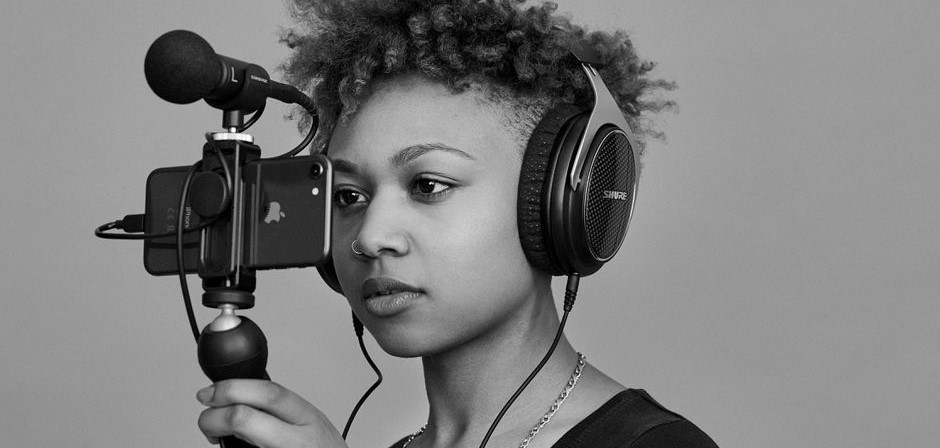 Shure's MV88+ mini shotgun microphone is an excellent choice for those looking for high-quality audio recording on their smartphones. It is an updated version of the older MV88 model that plugged directly into a Lightning port. However, the MV88+ has modular cables that allow for direct connection to both Android and iOS devices, making it more versatile than its predecessor.
At a price point of $249, the MV88+ is often sold as part of a vlogging kit that includes a tripod and phone grip, providing a complete solution for content creators. The MV88+ has a sleek and compact design that makes it easy to carry around and set up on-the-go. Additionally, it comes with a windscreen that effectively reduces unwanted wind noise during outdoor recording sessions.
One of the most significant advantages of the MV88+ is its modular design. It comes with interchangeable cables that allow for direct connection to Android and iOS devices, making it a versatile option for a wide range of users. The microphone also features a frequency response range of 20Hz to 20kHz and a maximum SPL of 120dB, ensuring clear and high-quality sound recording in various settings.
Overall, the MV88+ is an excellent choice for those who want a high-quality shotgun microphone that is easy to use and compatible with both iOS and Android devices. With its modular cables, vlogging kit bundle, and sleek design, the MV88+ is an ideal option for content creators who need an efficient and versatile solution for their audio recording needs.