Formula One is a sport where every year, we see new talents emerge from different parts of the world. The young drivers are often scouted by teams to nurture and develop them for the future. One team that has been consistent in promoting young talent is Mercedes. With their dominant presence in the F1 circuit, Mercedes has always been on the lookout for drivers who could potentially become world champions in the future. In this blog post, we will take a look at three young drivers from Mercedes' driver development programme, who could make their F1 appearance soon. These drivers have shown tremendous potential and are eagerly waiting for their chance to shine on the biggest stage in motorsport. So, without further ado, let's take a closer look at these three drivers who could be the next big thing in Formula One.
Number 1 – Andrea Kimi Antonelli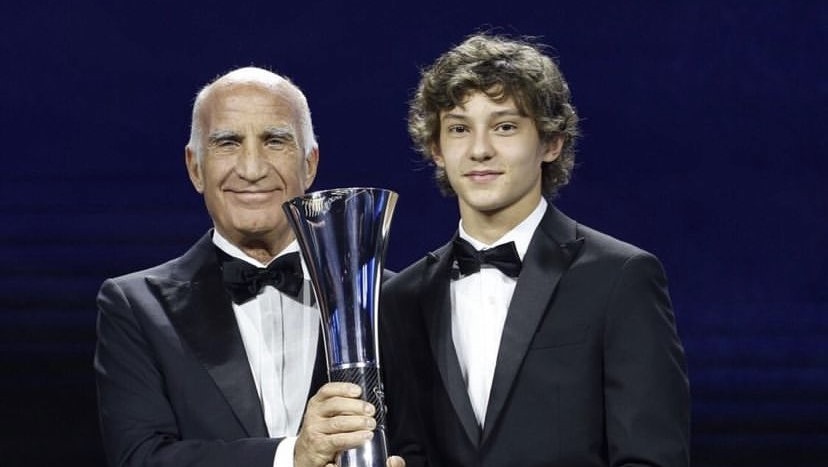 Andrea Kimi Antonelli, the 16-year-old Italian wonderkid, has caught the attention of Mercedes' development team, and it's no surprise why. Despite only getting behind the wheel of a single-seater in September 2021, Antonelli has already made a name for himself in the world of motorsport. His impressive karting career, which saw him win the FIA Karting European Championship and WSK Euro Series in 2020, was just the beginning of his success story.
Antonelli's move to Prema in Italian Formula 4 in 2021 saw him instantly become a competitive force, securing three podiums from three rounds at the Monza finale and finishing 10th in the championship, despite joining halfway through the season. In 2022, Antonelli took on the ADAC series alongside the Italian competition at Formula 4, winning a remarkable 24 races across both series and sweeping the titles by significant margins.
Mercedes' development adviser Gwen Lagrue described Antonelli as 'a phenomenon,' and Toto Wolff has high hopes for the young driver, stating, "We will watch Andrea Kimi Antonelli rise to Formula 1 and win races." Although Antonelli will remain with Prema for 2023, there is some expectation that he would jump straight to Formula 3. However, he will instead contest the Formula Regional European Championship this year, giving him the opportunity to continue honing his skills and proving that he truly is a rising star in the world of motorsport.
Number 2. Alex Powell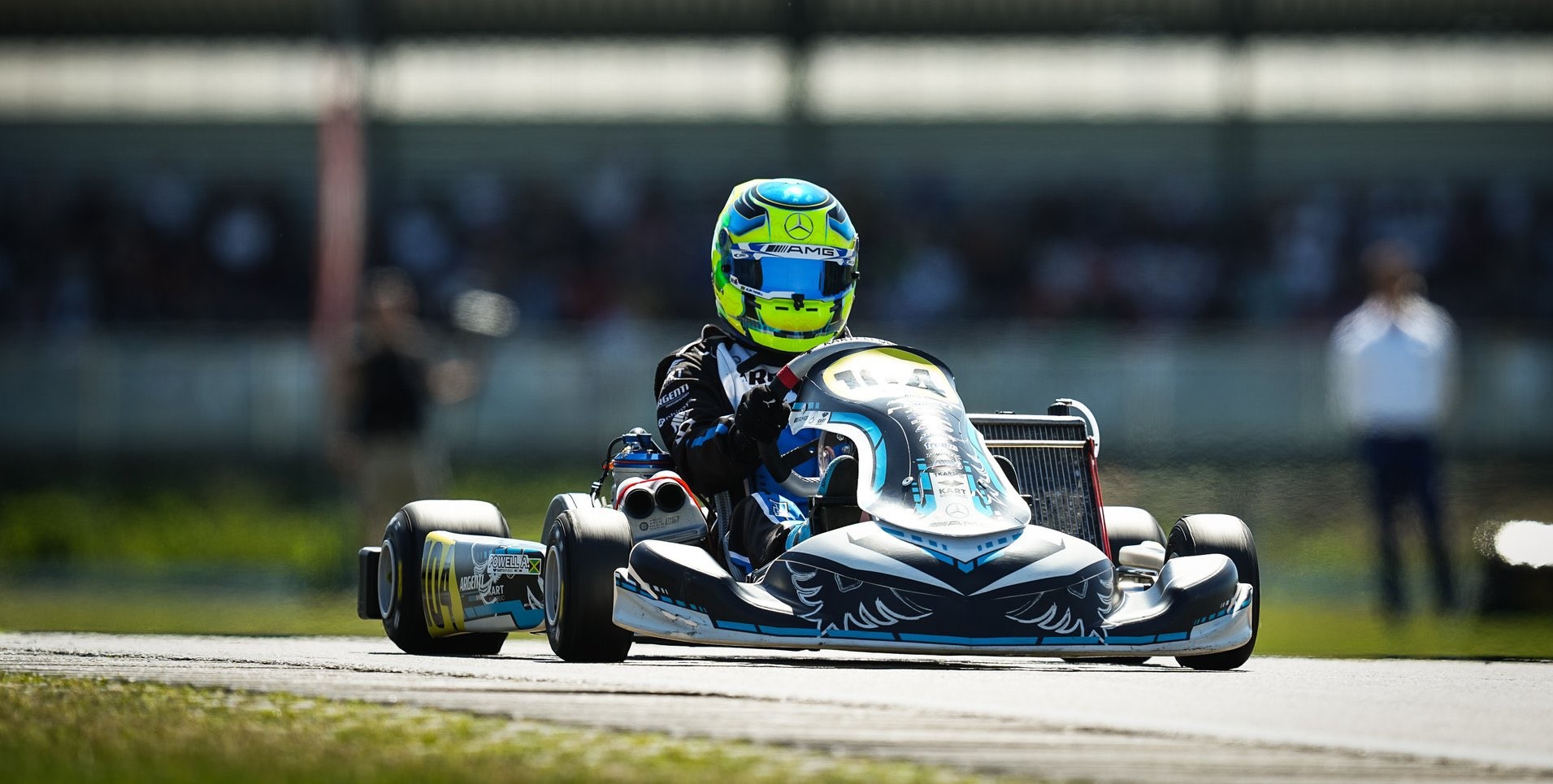 At just 15 years old, Alex Powell has already made history and gained recognition from his nation's Prime Minister. Born in Miami but representing Jamaica on the track, Powell secured victory at round three of the Karting European Championships in Sweden in 2021, becoming the first driver from the Caribbean to win a round of the series. This achievement also marked the first time the Jamaican anthem was played at an FIA event.
Jamaica's Prime Minister, Andrew Holness, congratulated Powell on social media, stating, "Alex continues to make a name for himself and for Jamaica in a series that is usually dominated by drivers from Scandinavian countries. We are so proud of you Alex!" Powell's success in Sweden was followed by another win in Italy, and he finished the 2022 Karting European Championship series in second place.
Racing runs in Powell's family, as he is related to Olympic gold-medalist and former world-record holding sprinter Asafa Powell, and his father, John, is a successful ex-rally driver. At just 11 years old, Powell was signed by Mercedes, and with his impressive accomplishments on the track so far, he is undoubtedly a rising star in the world of motorsport.
Number 3. Frederik Vesti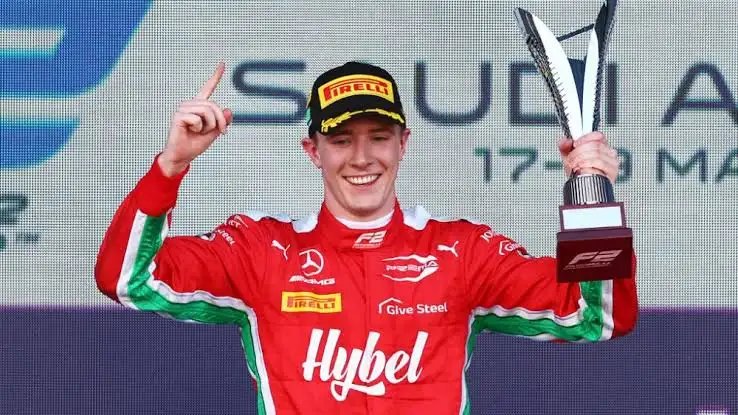 Frederik Vesti, a 20-year-old Danish racing driver, is currently the most promising junior driver in the Mercedes program on the road to F1. He is all set for his second season in Formula 2, having finished in ninth place in the championship last year. Vesti's debut season saw him achieve his first victory in the Baku sprint race, take pole position in Austria, and secure four additional podium finishes, making it an impressive debut year.
However, Vesti was outperformed by his ART teammate, Theo Pourchaire, who finished the series in second place, despite being a year younger and competing in his second full F2 campaign. Despite this, Vesti has an excellent track record in junior racing series, finishing in fourth place in back-to-back F3 seasons and dominating the 2019 Formula Regional European Championship.
Vesti gained valuable experience by participating in the 2022 Abu Dhabi Young Drivers' Test with Mercedes, which will be beneficial as he returns to Prema for his second F2 season. In an interview with FormulaNerds, Vesti expressed his hopes for the 2023 season, stating, "If I can consistently qualify in the top ten or top five, I'm confident that I can fight for the championship next year. To achieve this goal, I need to focus on the mental side of the game and prepare thoroughly, both with the Mercedes F1 team and my team at home."