1. To get the most rewarding experience on Google+ begin by circling at least 300. I picked 300 since it's a manageable number. Circle too little of a number of people and your stream will be dead, circle too many at the beginning and you might overwhelm yourself with an overload of information, most of all you'll have a hard time making solid and lasting connections. Don't just circle blindly or you'll get bored. Do searches for terms you like reading about, if you're interested in physics do a search for "Einstein". The search results will bring up a ton of posts relating to your interests. Go through them then click on one that catches your eye. Check the users profile out, do you like their content? If so circle them! Keep doing this until you've got a good amount of people circled.
2. Pay attention to the What's Hot posts/section, some of the posts that get in the What's Hot section come from hightly active engagers. Connect with them! You can learn a lot from watching what goes on in their threads. I haven't met an active engager who wasn't friendly, so don't be shy.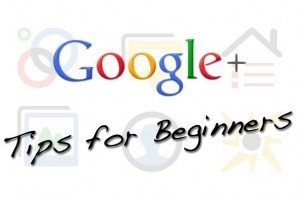 3. Once you've started connecting with people who you share the same interests with and begin experiencing just how wonderful the community is you'll start to realize that it no longer makes a difference if your real life friends and family move over from Facebook. Google+ is much different than Facebook in a sense that here you make new friends, friends who you will probably have a lot more in common with than your family or real life friends over on Facebook. Making new friends or connections seems like a daunting task but actually comes quite easily and naturally once you begin engaging with other people and find your place among a group with similar interests. Right now you want your friends and family here to fill a void, once that void is filled you wont give it much thought since you'll be wrapped up in fun and interesting discussions or sidetracked by all the yummy information that fills your stream.