Nikon Corporation is pleased to announce the release of the D4S, its latest flagship FX-format digital SLR camera.
Based on the D4, the D4S responds more completely to the demands of professional photographers with revisions to a number of features and functions, including AF performance, image quality, workflow and operation, and movie recording, adopted after running a variety of simulations of the functions required by professional photographers who sometimes find themselves working under quite severe conditions.
Algorithms used by the AF system have been refined for greater accuracy and versatility demanded by professional photographers. Autofocus is initiated faster and is better able to acquire and track the intended subject, whether it enters the frame suddenly or takes up the entire frame for a more powerful composition. In addition to the four time-tested modes available with the D4 (Single-point AF, Dynamic-area AF, 3D-tracking, and Auto-area AF), the D4S offers a fifth AF-area mode known as Group-area AF (uses 5 focus points:  one specified by the user, as well as one each above, below, to the left, and to the right of the selected focus point). This mode enables not only smoother autofocusing, but also a faster workflow with continuous shooting at approximately 11 fps*1 with AF and AE tracking.
The new EXPEED 4 image-processing engine, a new Nikon FX-format CMOS image sensor, and an effective pixel count of 16.2-million pixels enable capture of images that exhibit stunning sharpness, enhanced depth, and natural skin tones. A range of standard sensitivities from ISO 100 to ISO 25600 achieves images exhibiting sharper edges and smoother, more beautiful colors. The D4S also supports extended sensitivities as low as the equivalent of ISO 50 and as high as the equivalent of ISO 409600. What's more, the accuracy of auto white balance has been increased for clear color reproduction, even with shooting under difficult artificial lighting.
A number of other improvements have been adopted without compromise in consideration of the advanced demands of professional photographers. Among these are improved viewfinder visibility with a more stable viewfinder image during continuous shooting and a shorter viewfinder blackout time, as well as smoother operation with less stress from a redesigned grip and refined layout of operational buttons and controls. Communication speed has also been increased with 1000BASE-T support for wired LAN communication, making extremely fast image transfer possible. A RAW S Small (12-bit uncompressed RAW) setting has also been added for faster post-capture editing on a computer.
The D4S supports movie recording at a frame size of 1920 × 1080 with a frame rate of 50p or 60p. EXPEED 4 enables rich tone reproduction, with very little noise, throughout the entire range of standard sensitivities (ISO 200–25600). Movies recorded at a 1920 × 1080 crop setting exhibit especially sharp and clear picture quality. Changes in exposure are also better controlled for smoother transition between frames with recording of scenes in which brightness changes greatly, even with time-lapse movies.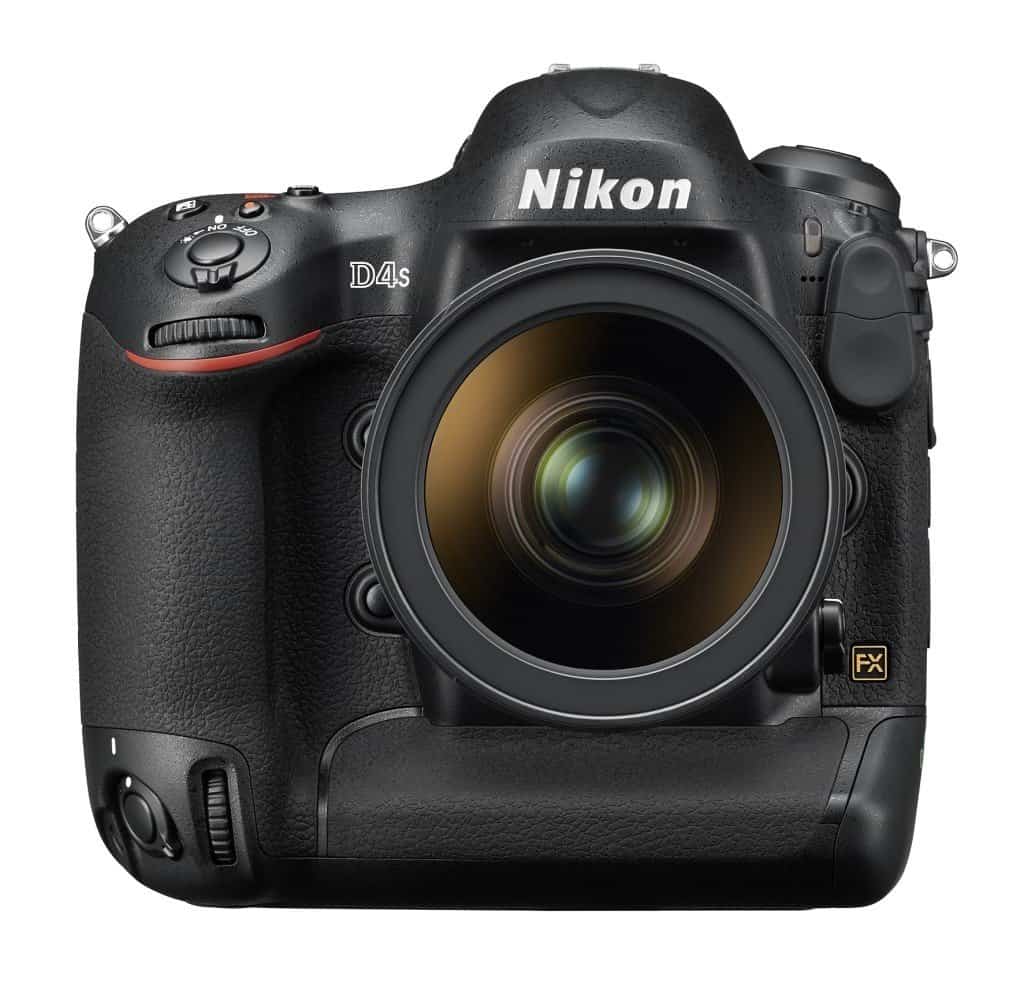 The Nikon D4S will available in March at all major retailers in the UAE.