Hybrid cameras are on the rise, Nikon J1 with the balance of affordability and interchangeable lenses can closely match the high end DSLR's image quality. The best part of Nikon J1 is it gives the portability of a point and shoot camera.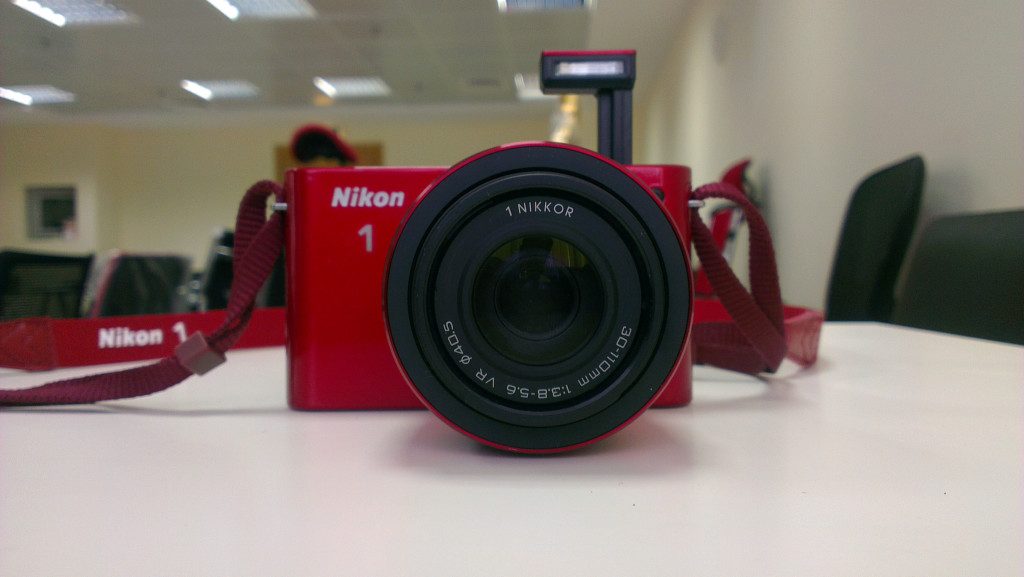 Specification:
Approx. 2.7 x lens focal length (35 mm format equivalent).
13.2 mm x 8.8 mm CMOS sensor
High-performance Dust shield glass
2 NIKKOR lenses : Nikkor 10-30mm f/3.5-5.6 VR lens & Nikkor 30-110mm f/3.8-5.6
Electronic shutter 1/16,000-30s in steps of 1/3 EV;Bulb; Time(requires optional ML-L3 remote control) Flash sync speed Synchronizes with shutter at X=1/60s or slower.
Electronic (Hi): Approx. 10, 30, or 60 fps
1080/60i/30p Full HD movie recording
ISO sensitivity: ISO 100 – 3200 in steps of 1 EV.
Built-in flash
10.1MP CMOS sensor .
Don't's
Lack of an electronic viewfinder (EVF) and a lower resolution LCD screen which is available on Nikon V1 which is costlier than the Nikon J1 digital camera.
10.1 MP seems less compared to other digital cameras in the market but the images shot using this camera had a more natural feel to it by not stuffing more mega pixels in this camera.
Unboxed:
The Nikon J1 package as sold in the market has these following accessories:
[nggallery id=1]
Strap.
Rechargeable Li-ion battery with charger.
USB cable.
Body cap.
Lens cap, rear lens cap.
CD-ROM.
User manual.
Lens hood.
Main Digital Camera unit.
2 Nikkor interchangeable lenses.
Image Quality and Resolution.