There are endless features in your iPad and thousand other apps that can be downloaded to enhance the functionality of iPad add on accessories do add value to the iPad while some of them are a must have ,do check out the accessories we tested below.
Accessories for iPad
hipKey Proximity and Movement Alarm –
There are some accessories which just add up to the value of the iPad. One such accessory is the hipKey Proximity and Movement Alarm, which seems to be indispensable already. This one has loads of features added to it and once you start using this, you will realize how incomplete your iPad was without it. Even before you realize it will become part of your life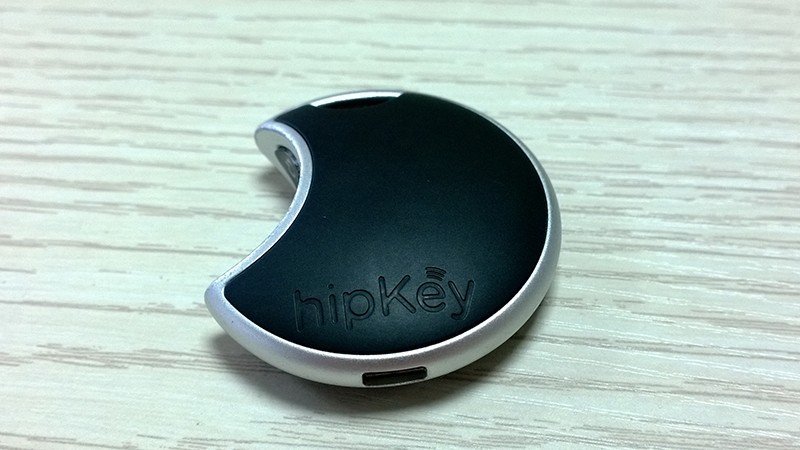 So, let's dig into the features of hipKey Proximity and Movement Alarm –
Keeps track of your iPad and other valuables
Keeps track of your child too when he wanders away far from you
Alerts you when someone messes with your iPad
Locates your phone quickly for you
Reminds you to carry your phone along with you
You already got an overview on what the hipKey can do when you attach with the device you want it to take care off. If you think you are most likely to forget your iPad then attach it with your phone else you can also attach it with other valuables too and it will take good care of your assets. It will also babysit for you as its alarm system will inform you when your child moves far from you when you are busy doing some other job.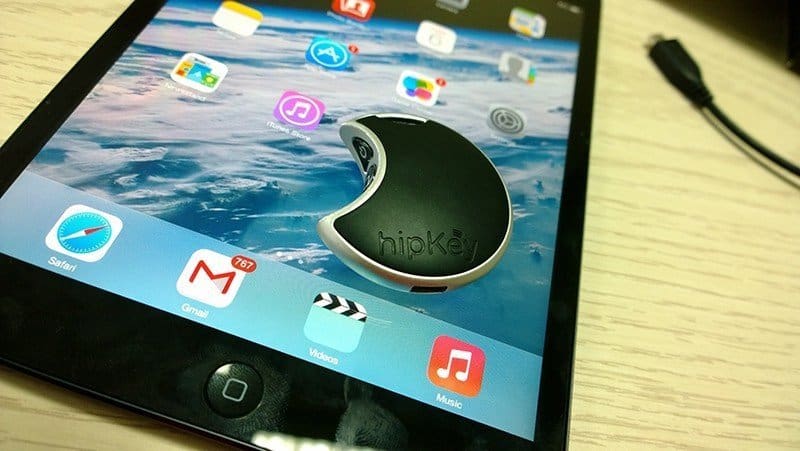 The highlights of this accessory are many but just pointing out some of them over here –
It can cover a maximum range of around 50 meters
It has loud alarm and clear vibration indications
Motion detection
Rechargeable battery and lasts for almost 2 – 4 between charging
Wonderful Aluminum design with long-lasting and adaptable key hanger
It will fit into your pocket or even in your palm
When you have so many distinct features which not only protect your phone from getting tampered by someone else but also protect your other valuables including your loved ones, can you ask for more? No need to worry about your priceless assets as hipKey is there by your side to keep you safeguarded.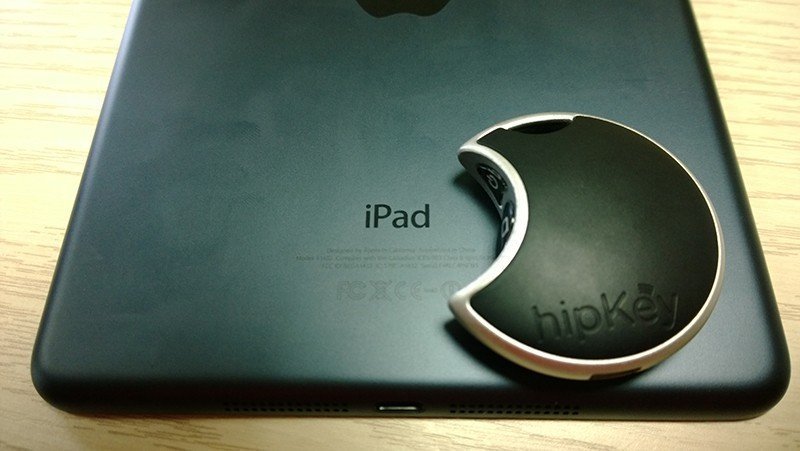 You Can Purchase hipKey at Tejuri online store : http://www.tejuri.com/en/tsa/computers-electronics/accessories/mobile-accessories/hipkey/p/556990_hky_001?catpath=departments.1.3.21.2
Now it is the turn of another beautiful accessory which goes by the name – Carbon Audio Zooka Wireless Bluetooth Speaker.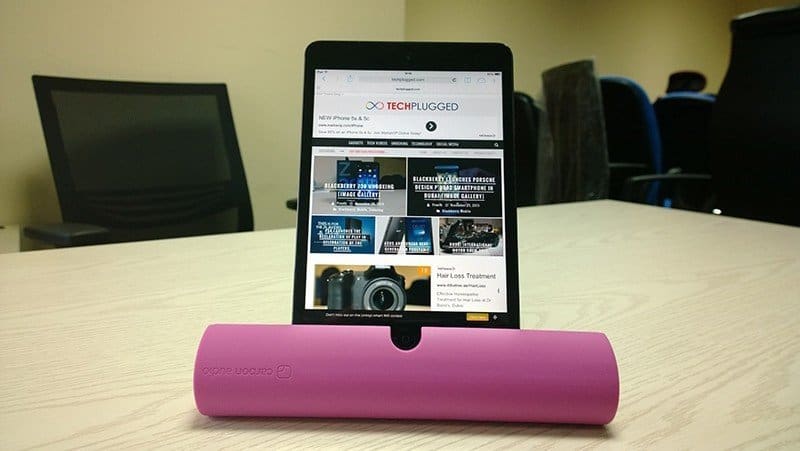 This is a must when you need the extra sound for your music videos or entertaiment. The speaker is smartly designed to cater to all age group of users of iPad. You can use it like a traditional speaker and place it in one corner of the room you are in and it will provide clear sound enabling you to enjoy music at peace.
Getting to know more about Carbon Audio Zooka Wireless Bluetooth Speaker and what features it has. Some of the features are listed below –
Can be used as a stand for your iPad or as a traditional speaker
Possess built-in wireless Bluetooth letting you operate within 30 feet range of iPad
Versatile designing
It has deep bass speaker technology
Wideband microphone is also present
Speaker and microphone makes it a good option while communicating through Skype and other applications
Rugged and sensitive at the same time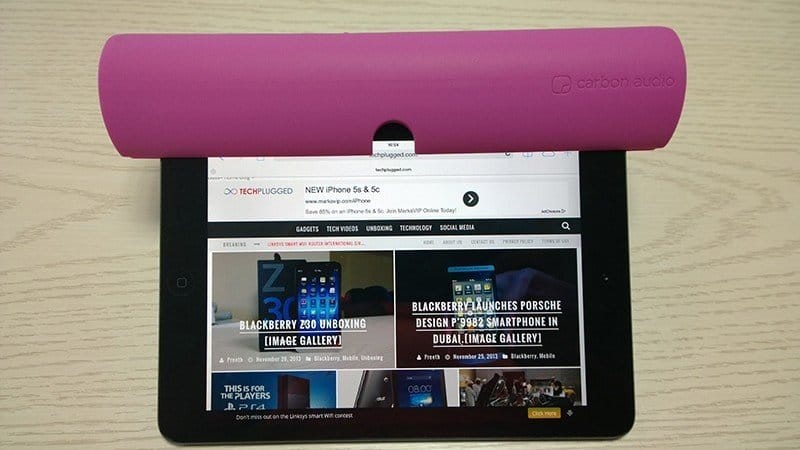 It is tough enough to let you travel with it and at the same time it is sensitive enough to hold your iPad. There are quite a few highlights of this accessory but to mention a few –
Light in weight, thin speakers enables it to travel along with you
Silicone design makes sure that the grip is safe to get the grip
Easy access to the menu
Enhances movie watching and music listening experience
Long battery life
The jack lets you connect any non-Bluetooth devices too
When you are bored with working and want to relax then this speaker will be the best option for you to relax while listening to music without any interruptions as it has a long battery life. They come in bright colors red, navy blue and pink to match your mood and in fact if you are keeping low then the bright colors will cheer you up.
You Can Purchase Zooka Wireless speaker at Tejuri online store : http://www.tejuri.com/en/search-products?k=zooka&catpath=departments.1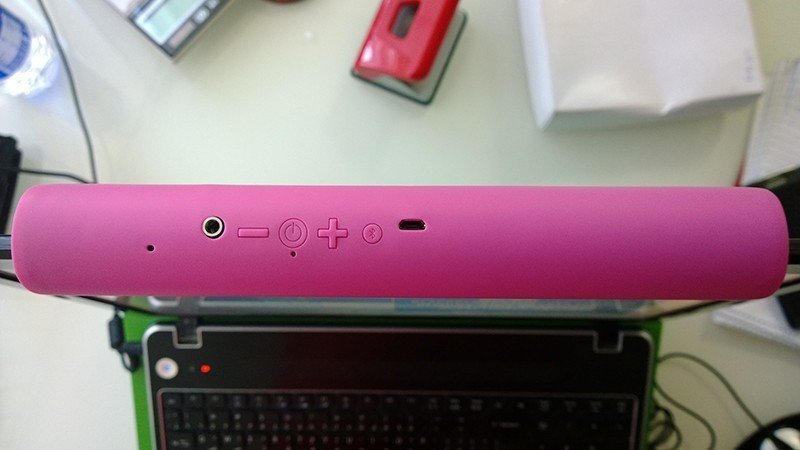 Now, enjoy your life with these two out of the box useful accessories which will  change the way you use your iPad as the zooka wireless audio can act as a docking station for playing music or use it as a base for typing on the keypad of the iPad wait the speaker can be used on the laptops as well.