Jabra is a well-known brand for its Bluetooth headsets and wireless speakers. One of the latest in this segment is Jabra Sport Pulse. It has a lots of unique features packed in this sport headphones bringing you a fitness trainer compatible with your smartphone a heart rate tracking & much more , Let's see whats in store for Jabra Sport pulse.
Design and built:
When you want a pair of headsets, one of the first thing you'll feel even before the sound quality is comfort. A good headsets without comfort is useless. Jabra has worked a lot in the comfort department. With this earphones, the in-ear fits really nice.
It ships with four ear gel and four ear wing sizes. So this headset is for everyone. It can combine XS, S, M, L sizes which can be comfortable for everyone. Once you have discovered the right gel plus wing combination, the Pulse buds would fit perfect.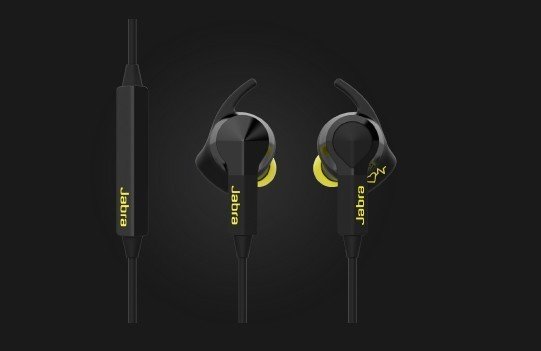 Other than comfort, a sports headset must be fit so perfectly that it mustn't fall down while running or while doing exercises. And Jabra Sports Pulse doesn't. These are pretty much lightweight and stand at around 16g in weight. Sports Pulse don't have a neckband which might be a problem to some.
Features:
Jabra has done an innovation in this headset. It has heart rate tracking built into the left ear plug. It is an advantage as you don't have to wear the heart rate monitoring chest strap. so if you want to run some distance without music, you'll have to leave the left earpiece on.
The Pulse's earbuds are covered in carbon fibre and are connected by a wire that would sit behind your neck. Also this earbuds are weather proof and sweat proof. So these are a pretty good hiking partners as well. Carry case is included to provide an extra protection while carrying it.
The earpieces can be paired up with the Jabra sports app available on iOS & Android. It's able to record statistics like the calorie count, pace, distance, maps and splits. Along with these, the heart rate monitoring is a great addition. Usefull voice prompts during your fitness workout is another great addition, There are plenty of free training available on your phone which would give you that extra push to reach your everyday goal. You'll be able to launch your music within the application and don't worry, your voice updates will always be online.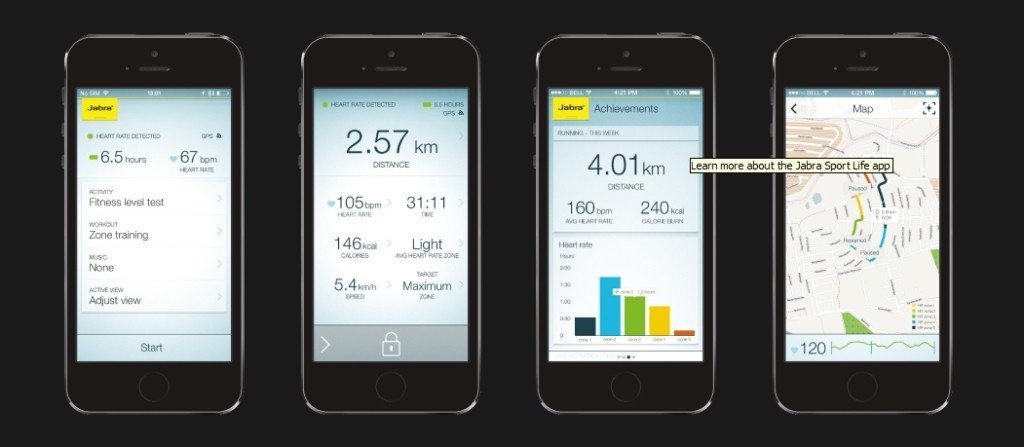 Connectivity through Bluetooth & NFC ,IP55 drop, dirt and temperature tested & Jabra sport pulse app available in iOS & Android.
Overall Jabra Sport Pulse just killed the competition in wearable fitness devices segment with an all in one premium headphone + fitness tracking device a new segment for others to follow and a new benchmark to beat in quality.
On the whole Sports Pulse gives out a rich audio with amazing bass and good volume. This is important even though this is a sports earbuds.
check the video below for detailed features on the Jabra sports app.
Battery life:
Pulse's battery gives in a lot to the size of its battery. It would give you up to 5 hours of talk time and the same is with the music playback as well. This is pretty much average and such a talk time is available to almost every other Bluetooth headset. You can call it a standard and it pretty much stands its ground to it.