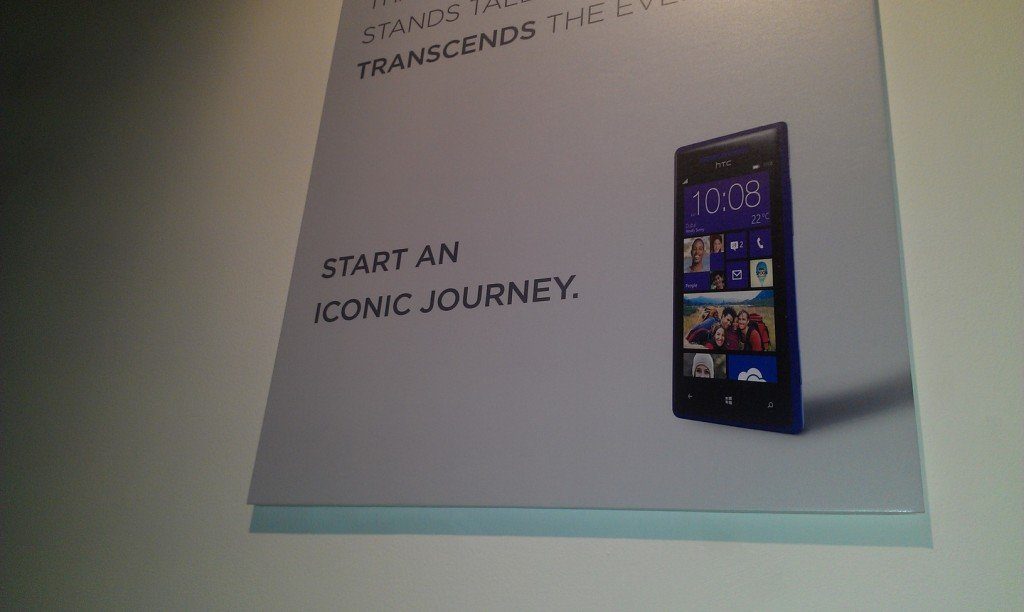 Event Venue : Cuadro art gallery DIFC Dubai.
Time: 7:00PM Nov 1st 2012
Official event hash tag: #8XDubai.
First Impression on the phone:
HTC and Microsoft unveiled the much awaited HTC 8x and 8s the Windows 8 mobile operating system with a clean tiled interface was a refreshing new look to my eyes after playing around with androids and iOS platforms . The design and built quality is fantastic I would give it a perfect 10/10 when i would get the device for a complete review, if you remember my previous reviews on Galaxy s3 or the htc one x this phone is surely beating the scores for the design as Galaxy s3 had 8.5, Nokia 808 had 8.0 and HTC One x had 9.5. The vibrant bold colours of HTC One x too is something most of us liked at the event. The Windows Phone 8X by HTC will be available from November 10, priced at AED 1,999 . I will have more in-detail review as and when I receive the unit which unusually a rather slow process.As per first impressions the phone is a good phone to have with an impressive built and a new Operating System to go with it.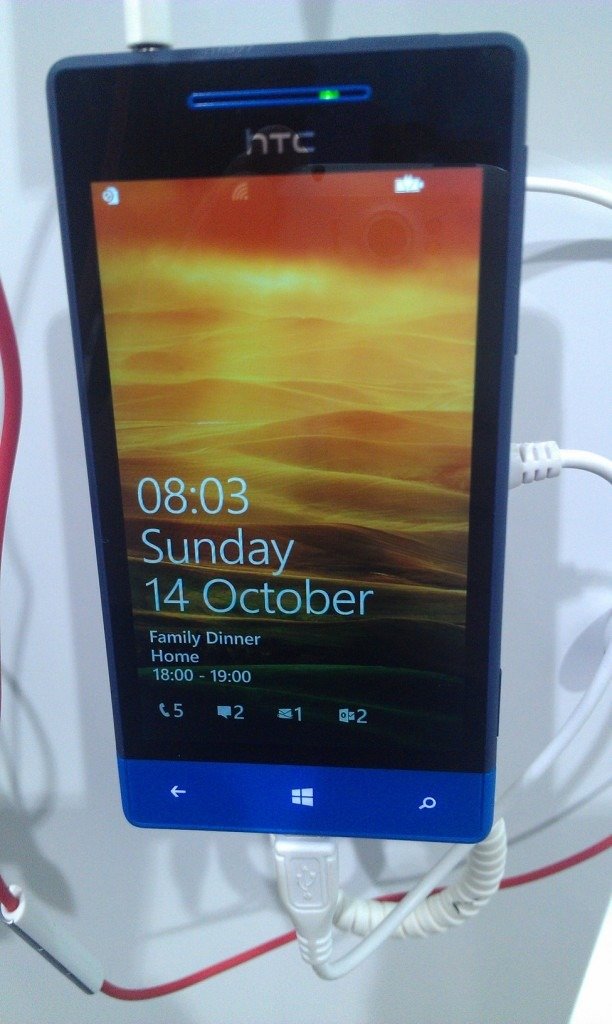 Official press release + Pictures of Bloggers Event:
 

SIGNATURE WINDOWS PHONE 8X AND 8S BY HTC LAUNCHED IN THE UAE

 

The highly-anticipated new Windows Phone 8X and 8S by HTC feature groundbreaking functions and cutting-edge technology

Dubai, UAE, November 1 2012: HTC, a global leader in mobile innovation and design, and Microsoft, launched the stunning Windows® Phone 8X and 8S by HTC® on November 1 at Cuadro Gallery, in Dubai International Financial Centre. The smartphones, featuring the new Windows Phone 8 operating system, boast iconic design, studio-quality sound with Beats Audio™, and incredible camera capabilities.

"Pairing HTC's beautiful new phones with our brand is a big milestone for both companies," said Gustavo Fuchs, Director, Mobility, Microsoft Middle East and Africa. "Together, with the Windows® Phone 8X and 8S by HTC®, we are offering customers in the MENA region a clear choice and a truly unique experience in line with their desire for the latest technologies."

"Drawing inspiration from Windows® Phone 8X and 8S by HTC®, we wanted to create smartphones that clearly epitomize revolutionary technology, creative designs and incredible specs," explained Jon French, VP, HTC MEA. "Windows Phone is an absolute industry leader in mobile ecosystems, providing consumers with an outstanding handset that boasts optimal specs and fits seamlessly into their lives."

 

Iconic design

The only phone with Live Tiles, Windows Phone has a clear, differentiated vision and the consumer experience has been widely recognized as being groundbreaking, innovative and fresh. The Windows® Phone 8X and 8S by HTC® were created to blend the virtual and the physical by utilizing a three dimensional, pure uni-body design based on the Windows Phone Live Tiles. The Windows® Phone 8X and 8S by HTC® are perfectly sculpted with a dramatic taper making them feel magically thin in your hand.

Neeraj Seth, Senior Brand Communications Manager, HTC MEA, said, "HTC's Windows Phones are perfectly in line with our mission to place the consumer at the forefront of our business ethos and provide them with lifestyle integrated innovation."

Because color is such an integral part of the Windows Phone experience, HTC is bringing bold, sophisticated and adventurous colors in a premium matte finish to these devices. The Windows Phone 8X by HTC will come in a variety of colors including California Blue and Graphite Black.  The Windows Phone 8S by HTC will be available in Domino and Atlantic Blue.  Both phones will also have language support in English and Arabic.

 

 

Capture and share your world

For the first time, HTC is introducing a 2.1mp, f/2.0 aperture, 88° ultra-wide angle front-facing camera that allows up to four people and more to be captured at once. It also supports 1080p video capture.  The rear camera sports an 8mp CMOS sensor with backside-illumination (BSI) for improved low-light performance, along with an f/2.0 aperture, 28mm lens and a dedicated imaging chip.  A physical shutter button makes it quick and easy to capture spontaneous action, even if the phone is locked.

Spectacular sound with Beats Audio

Exclusively available on HTC smartphones, Beats Audio provides authentic, studio-quality sound that delivers the spirit of the original recording. The Windows Phone 8X by HTC featuring Beats Audio also offers a unique audio amplifier powering the 3.5mm audio jack and the speaker, boosting the audio signal for even better sound no matter if you're listening to music, playing a game or watching a video.

Brilliant display

The Windows Phone 8X by HTC features a beautiful, 4.3" HD-resolution super LCD 2 screen protected from everyday bumps and scrapes by lightweight Gorilla® Glass 2, while optical lamination reduces reflections and glare, ensuring you see every detail.  The Windows Phone 8S by HTC boasts a bright super LCD 4" screen with Gorilla® Glass, allowing users to see the Windows Phone Live Tiles, and every message and photo, with crystal clarity and sparkling color.

Entertainment

With the Windows Phone 8X and 8S by HTC people can carry their favorite music, movies and photos with them wherever they go. With the Windows Phone Store and Xbox Live, it is easier than ever to enjoy the latest video, music and games on the move.

Availability

The Windows Phone 8X by HTC will be available from November 10, priced at AED 1,999. The Windows Phone 8S by HTC will be available from early December 2012.