Turn on your Gmail and Gapps account more social with links to your social accounts and also with latest tweets, Google plus status updates all in your Gmail signature thanks to a simple chrome extension .The end result is something like this.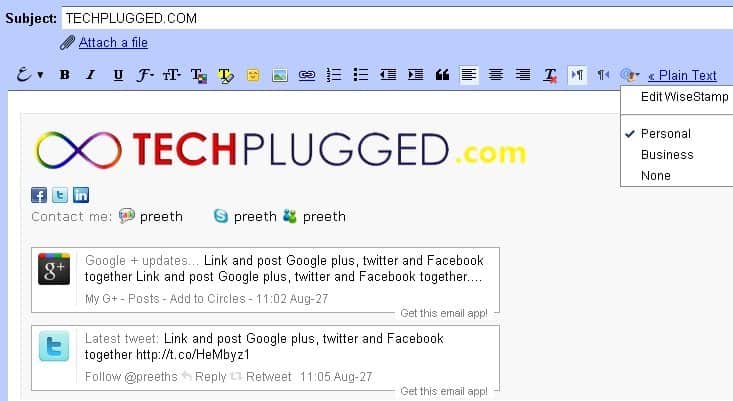 As you see from the picture you get a professional looking signature for your Gmail and you can customize your social icons, company logo and also have multiple signatures based on personal mail or Business mail.
How to create customized Gmail Signature?
Step 1: Download WiseStamp chrome extension or Firefox extension.
Step 2: After installing configure the signature by either clicking the WiseStamp icon in Gmail as shown the above picture or clicking on the extension which is next to the settings icon on Google chrome browser.
Step 3. Go to the Social Icons tab and add a link to your Facebook profile, twitter, linkedin and as many social networking platforms links to your email signature.