Facebook has become an integral part of everyone's lives due to the phenomenon called social networking. One can argue that the biggest thing to happen to social media and social  networking is Facebook, and they would be right. Whats more is that the company has cemented its feet into the social scene further after the recent acquisitions of Instagram and WhatsApp, making it also one of the most rounded out platforms on the internet and a content creator's paradise.
When you are running a page on Facebook, the time of posting is one of the major points to consider in order to get maximum exposure and interaction. The insights offered by Facebook for your page allow you to see the time of day when the maximum audience is online. The next step is to schedule your post to be uploaded at that point in time.
In this tutorial, we will show you how to schedule a post on Facebook.
Open the web browser on your PC/Laptop.
In the URL bar, type in www.facebook.com.

Sign in to your Facebook account.

Tap on the 'arrow' icon on the top right-hand side of the Facebook home page.

Click on your Page name to open the Facebook page.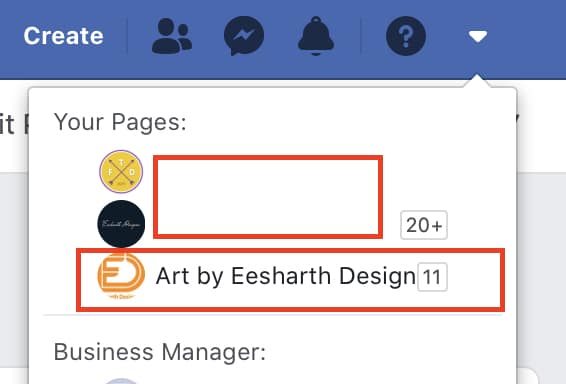 Click on the 'Publishing Tools' present in the top toolbar.

Click on the 'Create Post' button.

Compose your post with a catchy title, images, video, etc.

Click on the 'Share Now' button under the News Feed tab.

Click on the 'Schedule' button from the drop-down menu.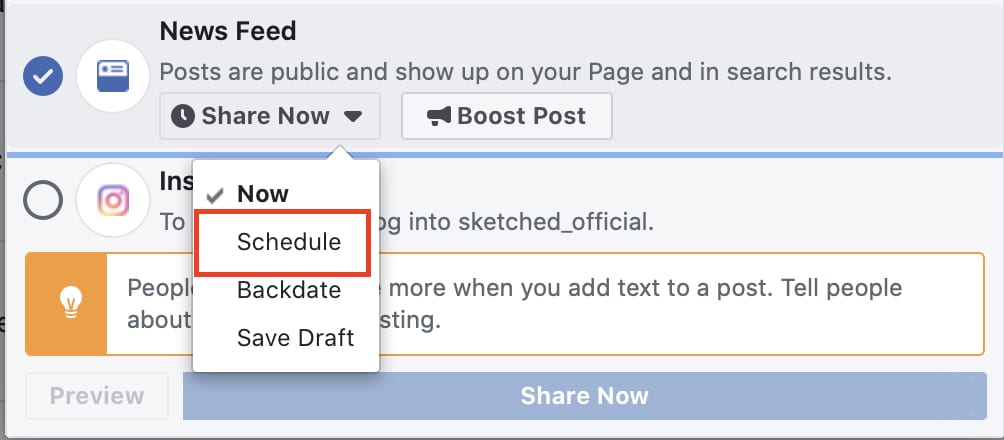 Enter the scheduling details including the date and time.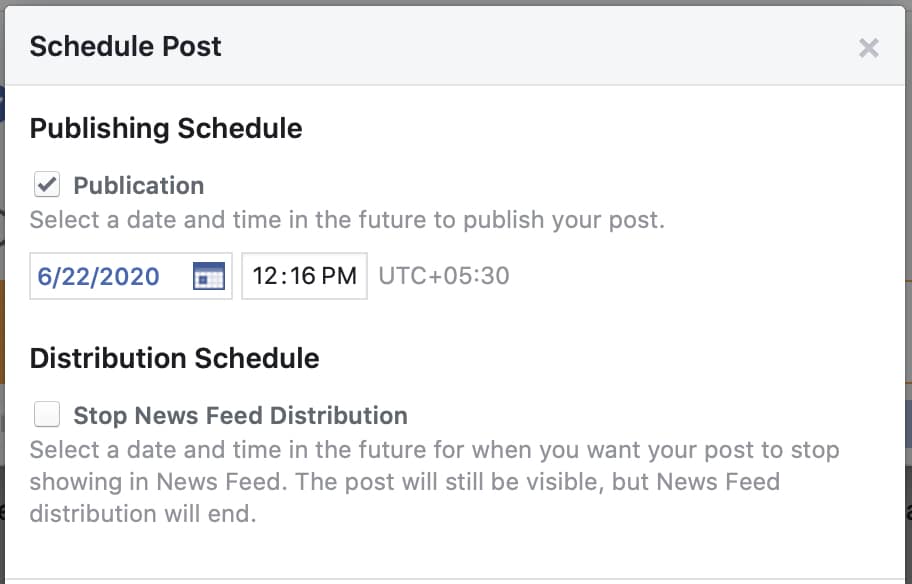 Click on the 'Schedule' button when you are done.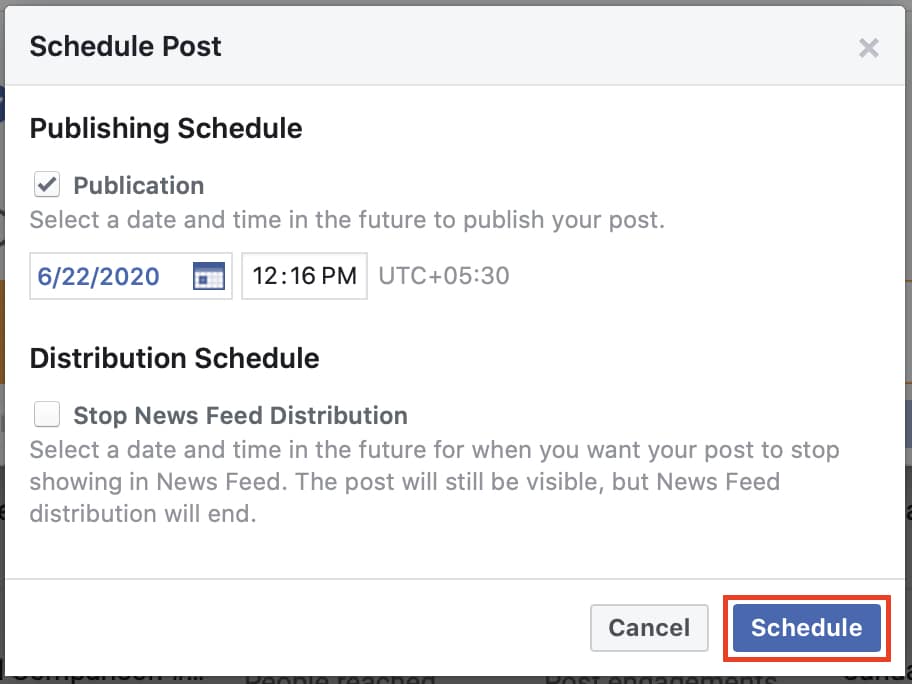 Finally, click on the 'Schedule Post' button on the confirmation screen.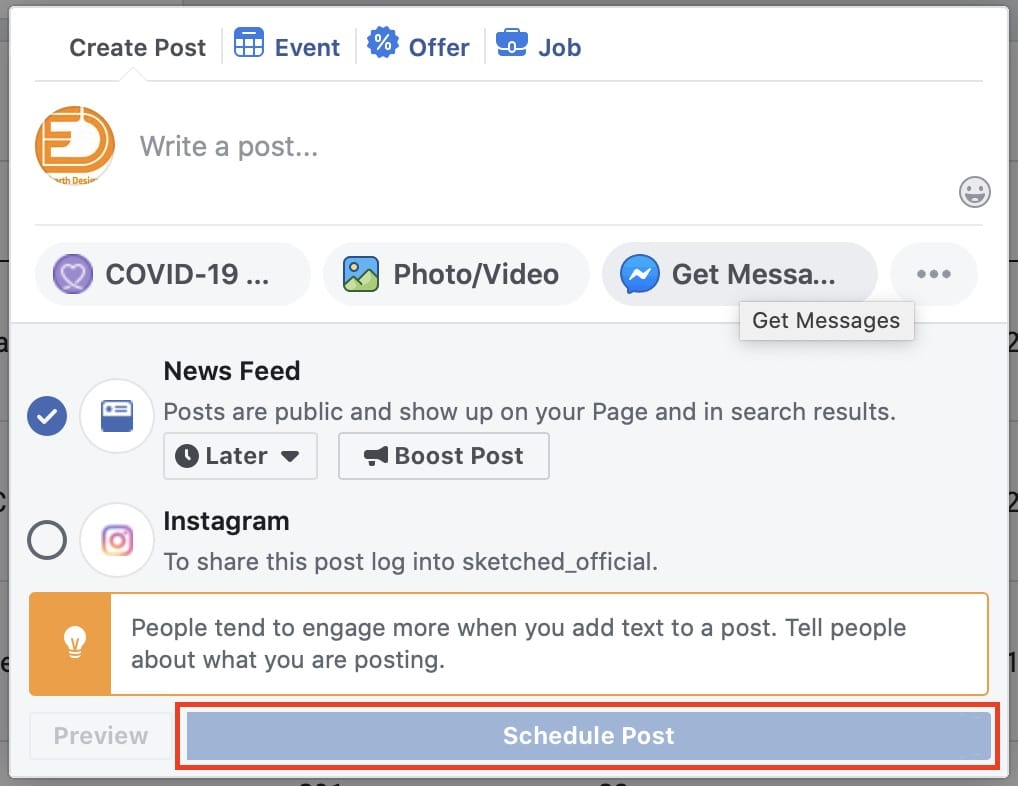 All you have to do now is sit back and relax as Facebook will promptly post your scheduled content dot on time, and hopefully, the analytics will come through and your content will get the surge in engagement as predicted.
We highly recommend that you use the in-built schedule feature on Facebook rather than third-party apps. Some of these apps are genuine while others are just built to fleece you of your money. Be careful with what you trust in these matters as Facebook can block your actions if you are caught using unauthorized apps for your engagement.