Facebook has become an integral part of everyone's lives due to the phenomenon called social networking. One can argue that the biggest thing to happen to social media and social  networking is Facebook, and they would be right. Whats more is that the company has cemented its feet into the social scene further after the recent acquisitions of Instagram and WhatsApp, making it also one of the most rounded out platforms on the internet and a content creator's paradise.
When you create a post on Facebook, you have the power to decide who gets to see the post and how far they can share it. If you want your posts to get maximum engagement from users across the Facebook platform, the best solution is to make your post ready for airing across all of Facebook.
In this tutorial, we will show you how to make your post shareable on Facebook.
Step 1. Open the web browser on your PC/Laptop.
Step 2. In the URL bar, type in www.facebook.com.

Step 3. Sign in to your Facebook account.

Step 4. Click on the 'Three Dot' icon near the create post window.

Step 5. Now, type in your content and add in the required media.

Step 6. From the menu, click on the button next to the 'News Feed' option.

Step 7. From the drop down menu, click on the 'Public' option.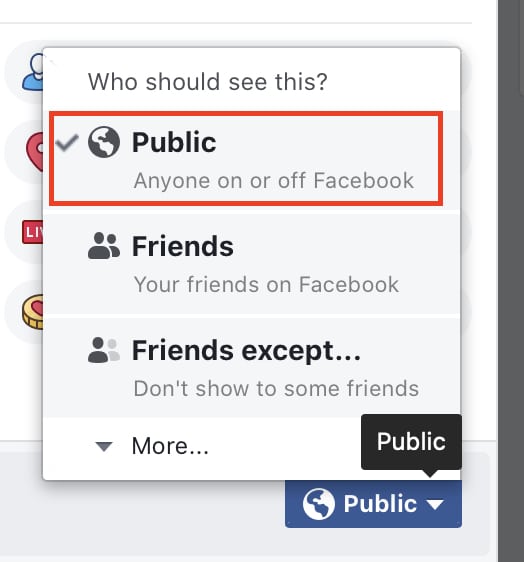 Step 8. Click on the 'Post' button to upload your content.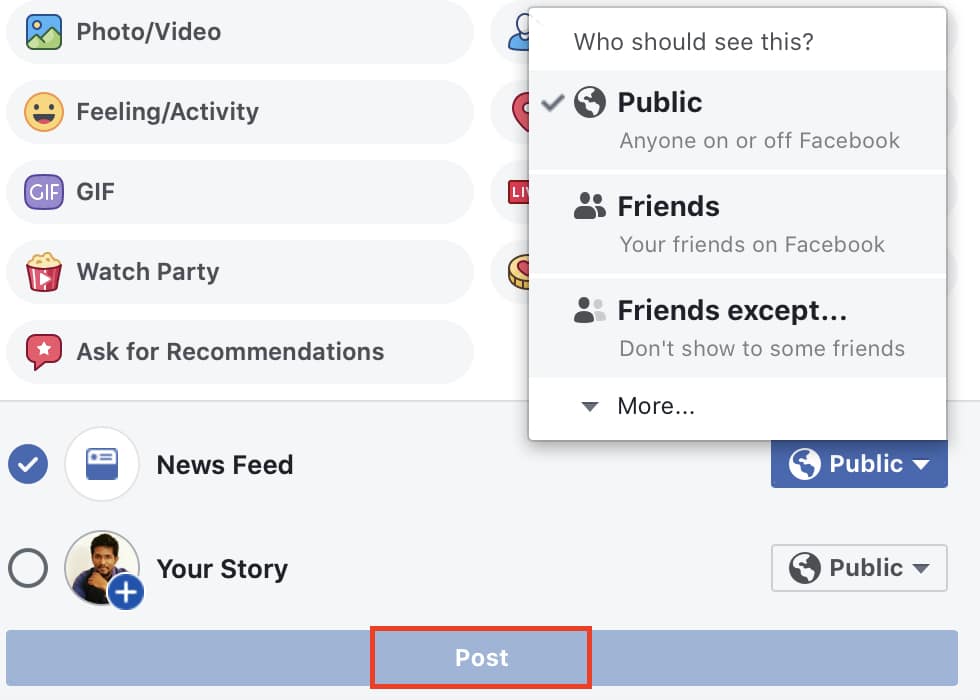 By making your post public, it will be visible across Facebook and will also allow anyone who like the content to share it forward to their friends and so on. This will give your post maximum exposure and will result in greater and more diverse interaction on your profile and content.