Facebook has become an integral part of everyone's lives due to the phenomenon called social networking. One can argue that the biggest thing to happen to social media and social networking is Facebook, and they would be right. What's more is that the company has cemented its feet into the social scene further after the recent acquisitions of Instagram and WhatsApp, making it also one of the most rounded out platforms on the internet and a content creator's paradise.
Facebook as a platform has many advantages and uses. However, over time, it can get very addictive and there have been reports of people ignoring their daily responsibilities in order to spend time on Facebook. To avoid this addiction, it's a good idea to log out of Facebook and undergo a social detox.
If you are new to the platform and don't know your way around the interface, read on, because in this tutorial, we will show you how you can log out of Facebook.
Open the web browser on your PC/Laptop.
In the URL bar, type in www.facebook.com.

Sign in to your Facebook account.

Spend some time on the Facebook app and catch up on notifications or conversations. Once you are done, it's time to log out.
Tap on the 'arrow' icon on the top right-hand side of the Facebook home page.

Click on the 'Log Out' option from the drop-down menu.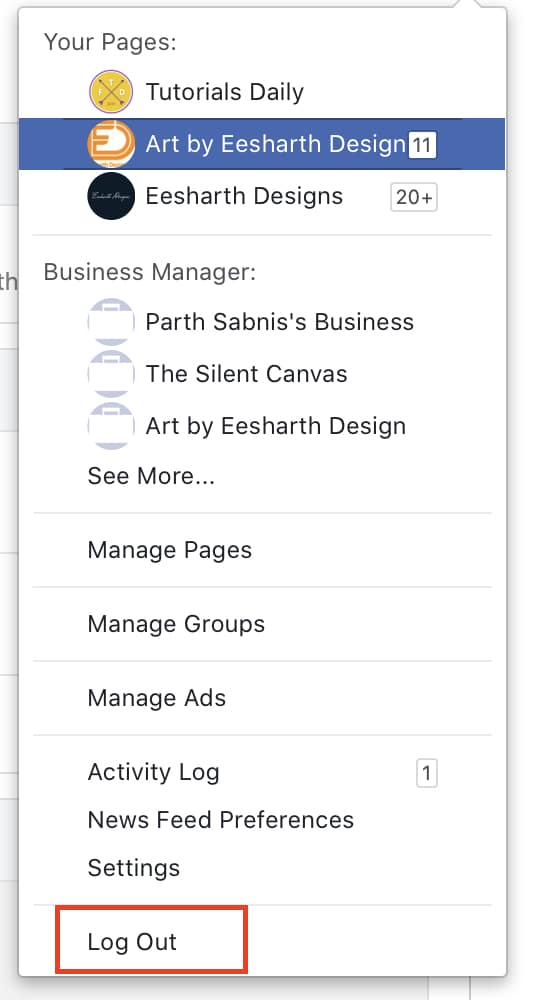 You will be logged out of Facebook immediately and now it is up to you to control the urge to log back in. There are many things to learn online or offline and spending time on those will help you keep your mind off the addiction and you will be able to enjoy Facebook, even more, when you log in after a while.