If you purchased a Meta (previously known as Oculus) Quest or Quest 2 virtual reality headset in the last several years, you most certainly had to configure it using a Facebook account. While this makes logical considering that the gadget is manufactured by Meta, Facebook's parent business, there are a few drawbacks to linking your Facebook account with Quest.
Fortunately, Meta has just begun rolling out a new form of account that you can use to log in to your Oculus, allowing you to detach your Quest from your Facebook identity. They're known as Meta accounts and using the methods listed below, you may make the move on a Quest that's already set up with a Facebook account.
First, make sure you have a Meta account
If you wish to utilize it with your Quest, you'll obviously need a Meta account. Go to meta.com/websetup on your phone or computer to get started. If you aren't already signed in to Facebook, you must do so before proceeding. Because your applications and gaming data are presently linked to your Facebook account, they must be moved to your new Meta account.
Following that, the setup procedure will ask you if you want to create your Meta account using Facebook or with an email address. If you opt to connect your Meta and Facebook accounts, you will have access to several social features as well as the ability to check in to your Meta account via Facebook. If you continue without Facebook, you will have to check in to your Meta account using an email and password.
Neither decision is final. If you create your Meta account without using Facebook, you can always connect your accounts later, and you can also unlink them if you decide to use Facebook.
If you continue without Facebook, you may be prompted to input your email address if it isn't currently linked with your account. If there is, Meta will most likely send you an email with a verification code. After you've entered your email address and password, you'll need to choose a privacy level for your Horizon account, which will determine who can see your activity and Active Status, as well as who may follow you.
Next, link your Quest and Meta accounts
Put on your headset once you've done that. If you attempt to do anything on it, a popup with a code to link your headset to an account should appear. Go to Meta.com/device on the device you used to create your Meta account and input the code from your Oculus. That will link your Meta account to your headset, and you should be able to use it as previously — but with your Meta account instead of a Facebook one.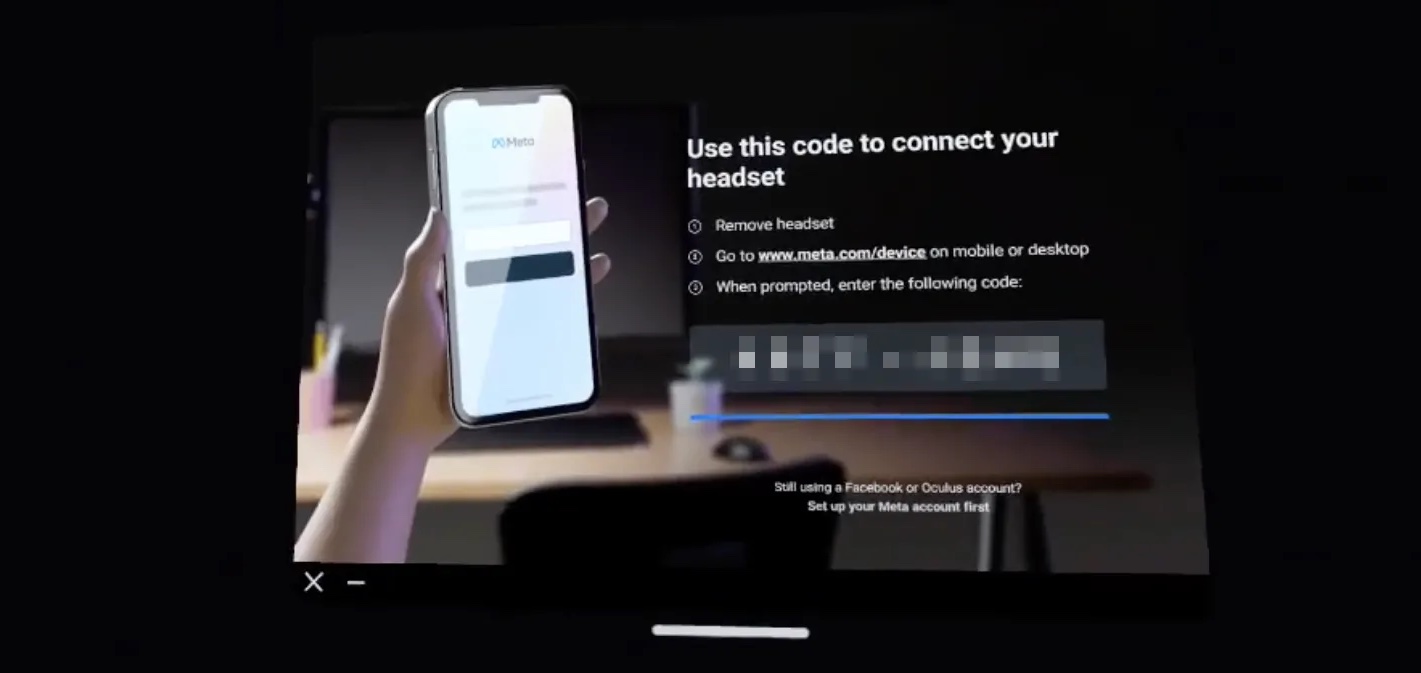 Finally, log in to your Oculus App
If your Quest was linked to the Oculus app for iOS or Android, switching to a Meta account may have locked you out. However, getting back in is rather simple. Check that you have the most recent version of the program, and then pick the Login with email option on the login page. Then type in the email address and password you created for your Meta account. You should be able to use the app normally again.