Google has launched the Google Meet app as a stand-alone video conferencing app to replace the current Hangouts application. Currently available only for G-Suite users, the Google Meet app offers all the features you would expect from a full-fledged video conferencing app (like Skype for Business, Zoom, etc).
In this tutorial, we will show you how. you use the Google Meet app on the Desktop.
Once again, please note that currently, the Google Meet app can only be used with a G-Suite account.
Step 1. Open the web browser on your Laptop/Desktop.
Step 2. In the URL bar, type in meet.google.com
Step 3. Sign in with your G-Suite account. You will now see the main window, with your account details on the top right, and a single button to start or join a meeting. If you have a scheduled meeting upcoming, the window under the 'New meeting' button shows all scheduled meetings in the list format.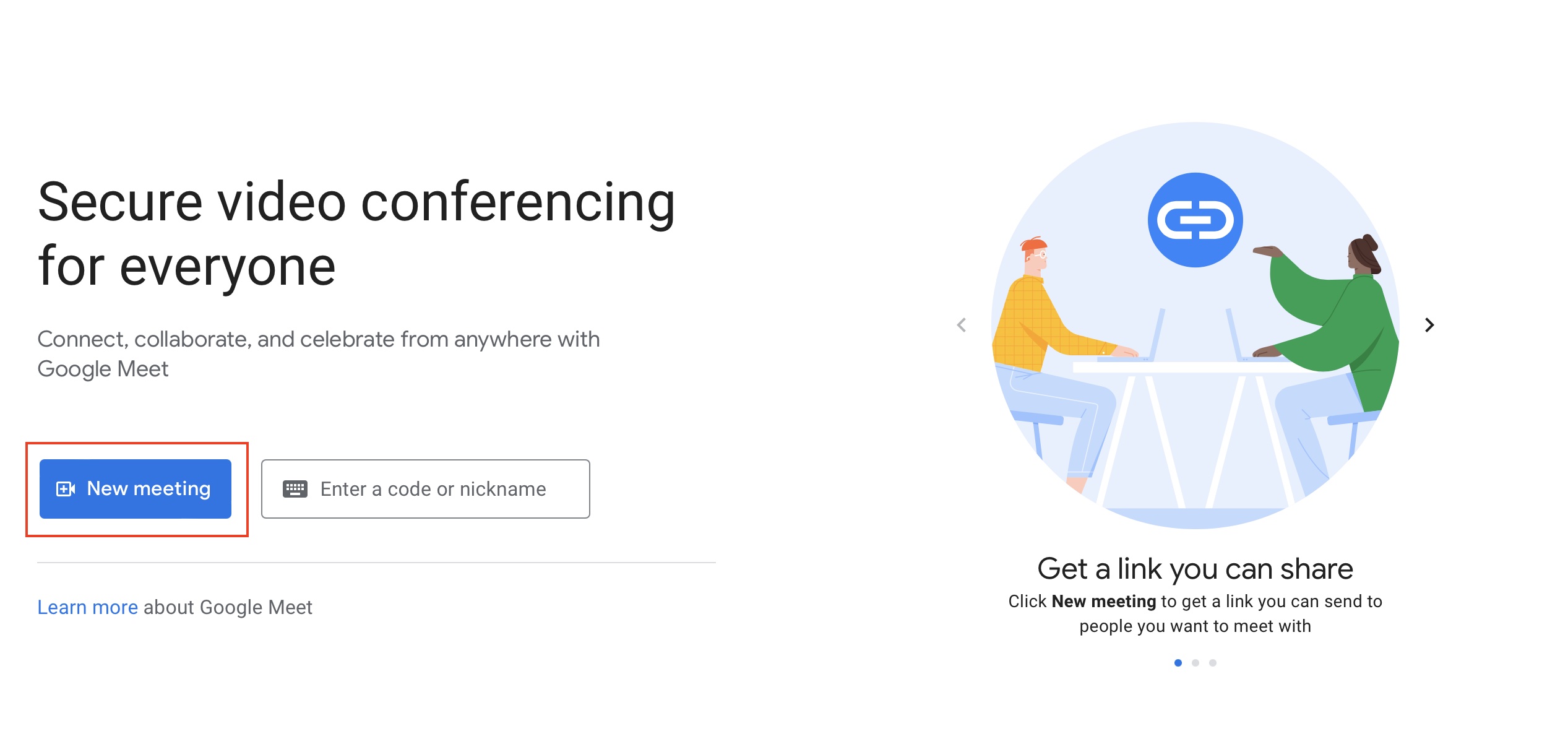 Now let's see how to use Google Meet
Case 1 – Starting a Meeting
Step 1. From the main window, click on the 'New Meeting' button.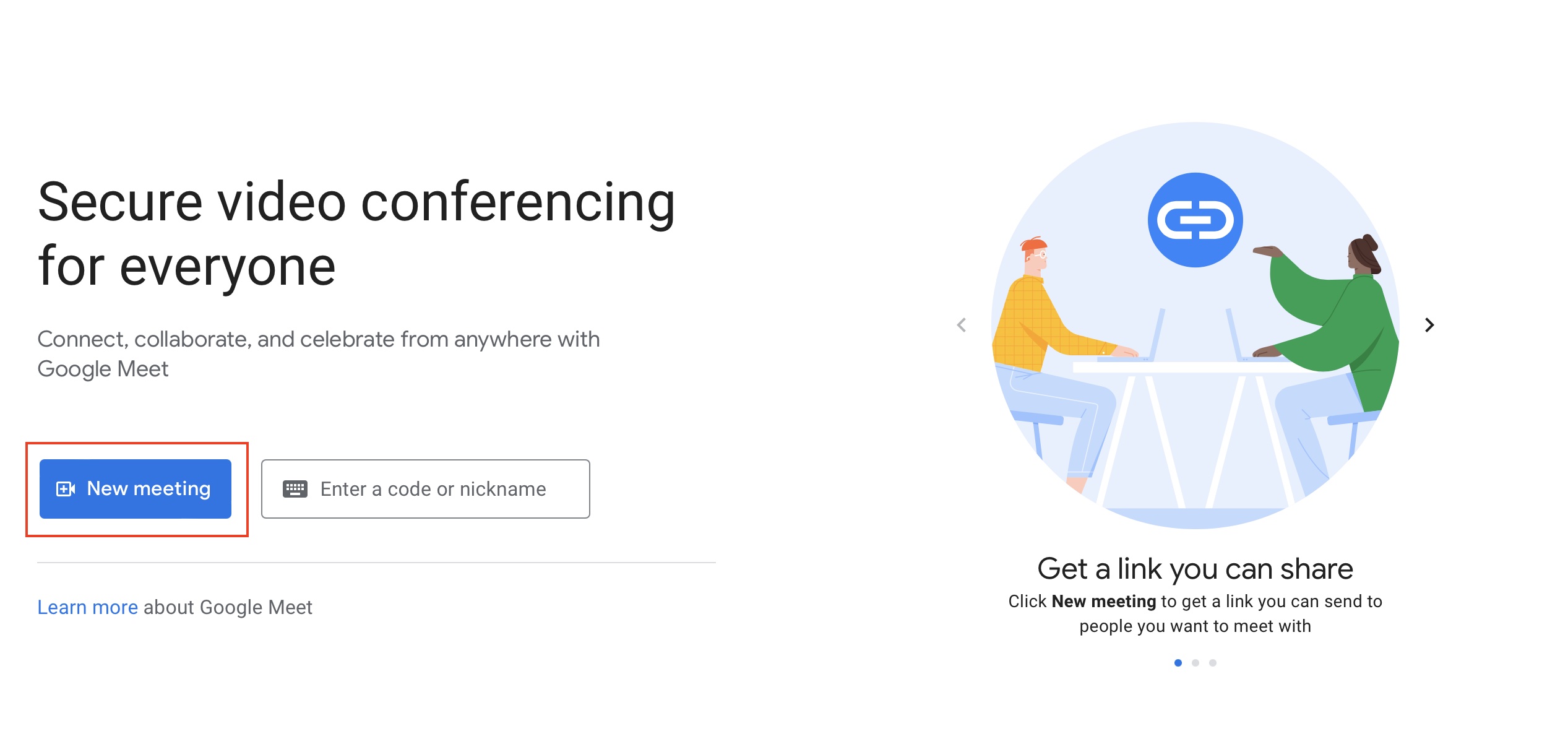 Step 2. If we want to start a meeting instantly, click on the 'Start an Instant Meeting' option.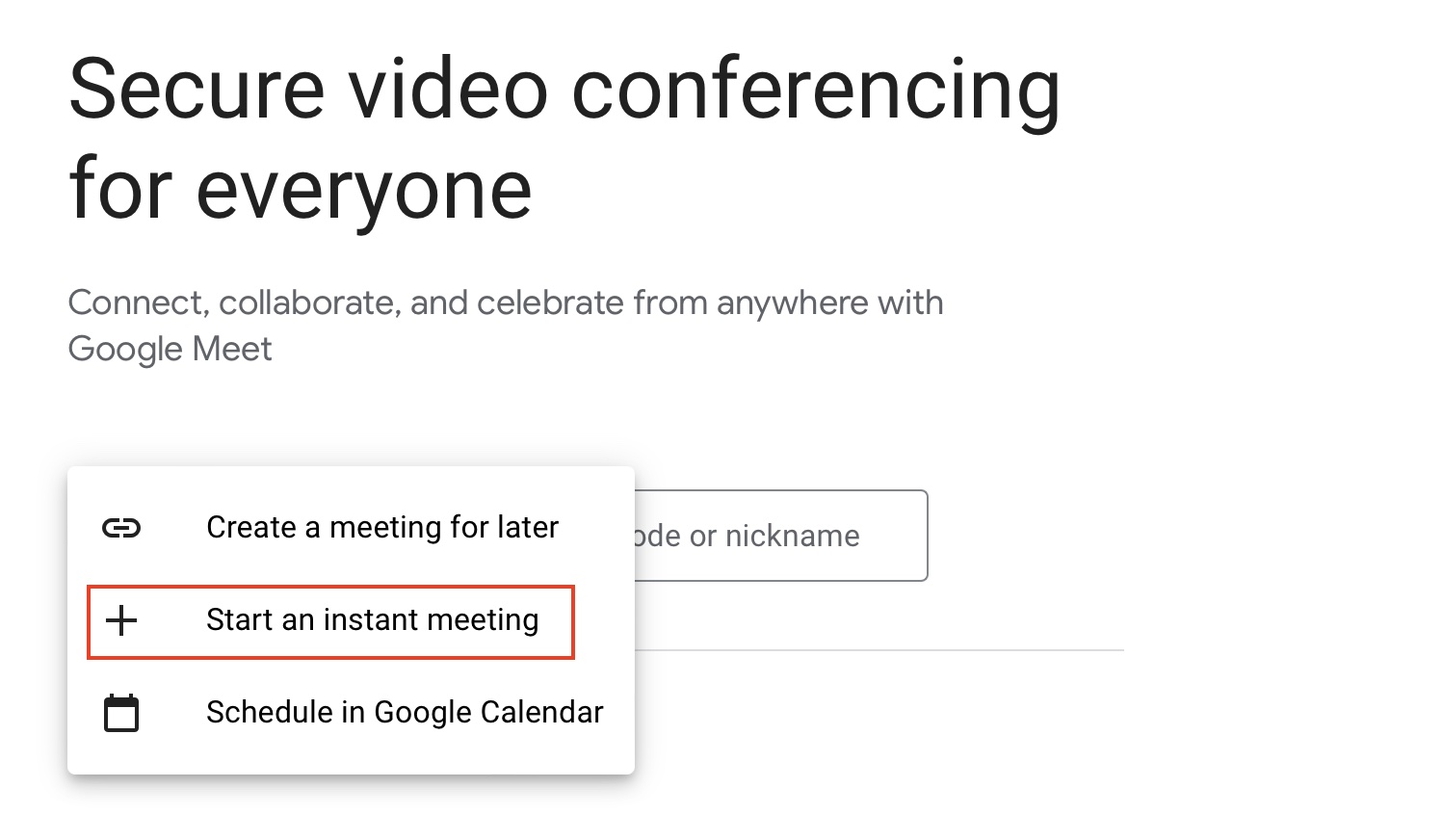 Step 3. The meeting will begin and you will now get the 'Meeting Ready' pop-up window where you can copy the invite link and share it with the people you want to invite to the meeting.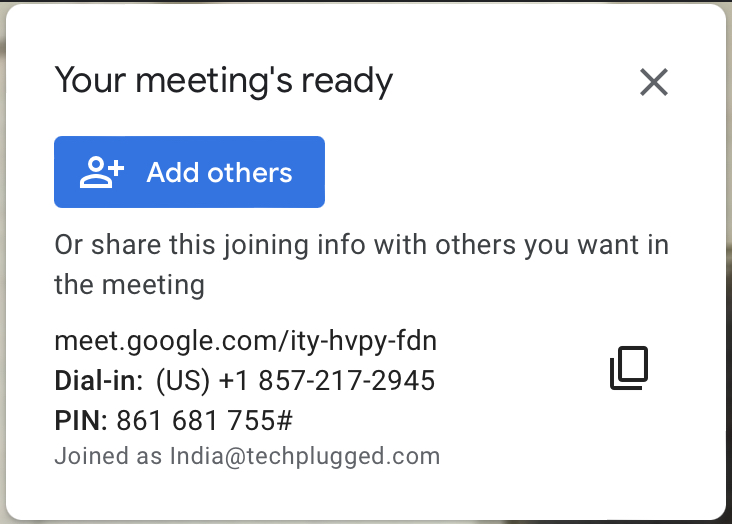 Step 4. If you want to add people who are saved in your contacts on the Google Account, you can click on the 'Add Others' option and choose from the list of contacts.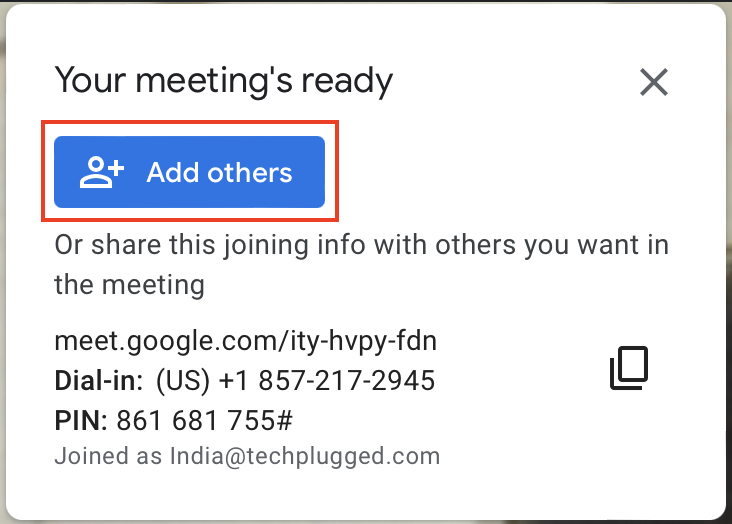 Step 5. When they accept the invite, the video call can be conducted as planned.
Case 2 – Joining a Meeting
Step 1. Open the Google Meet web version on your computer.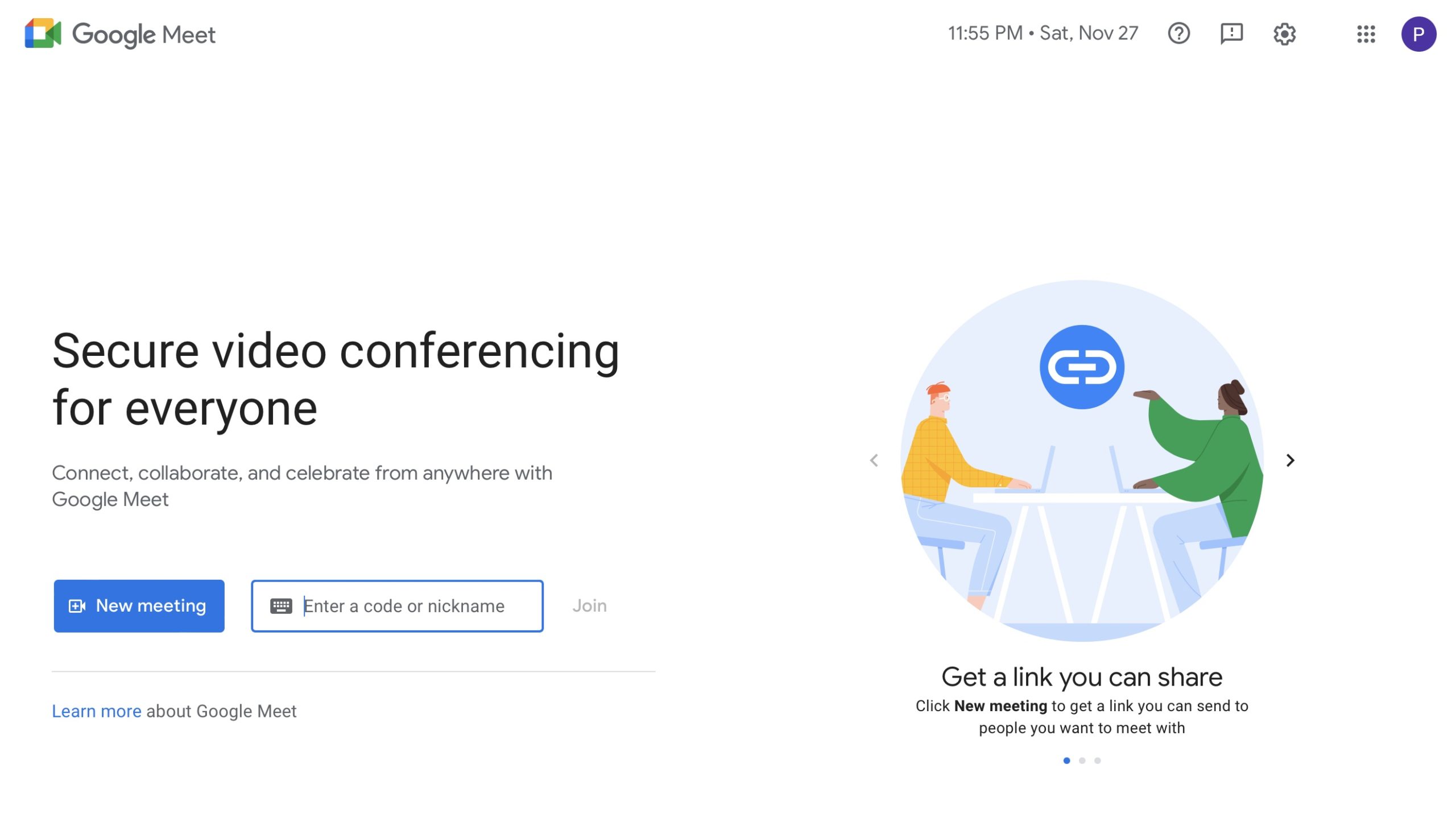 Step 2. Enter the meeting code or nickname in the entry box and click on the Join button.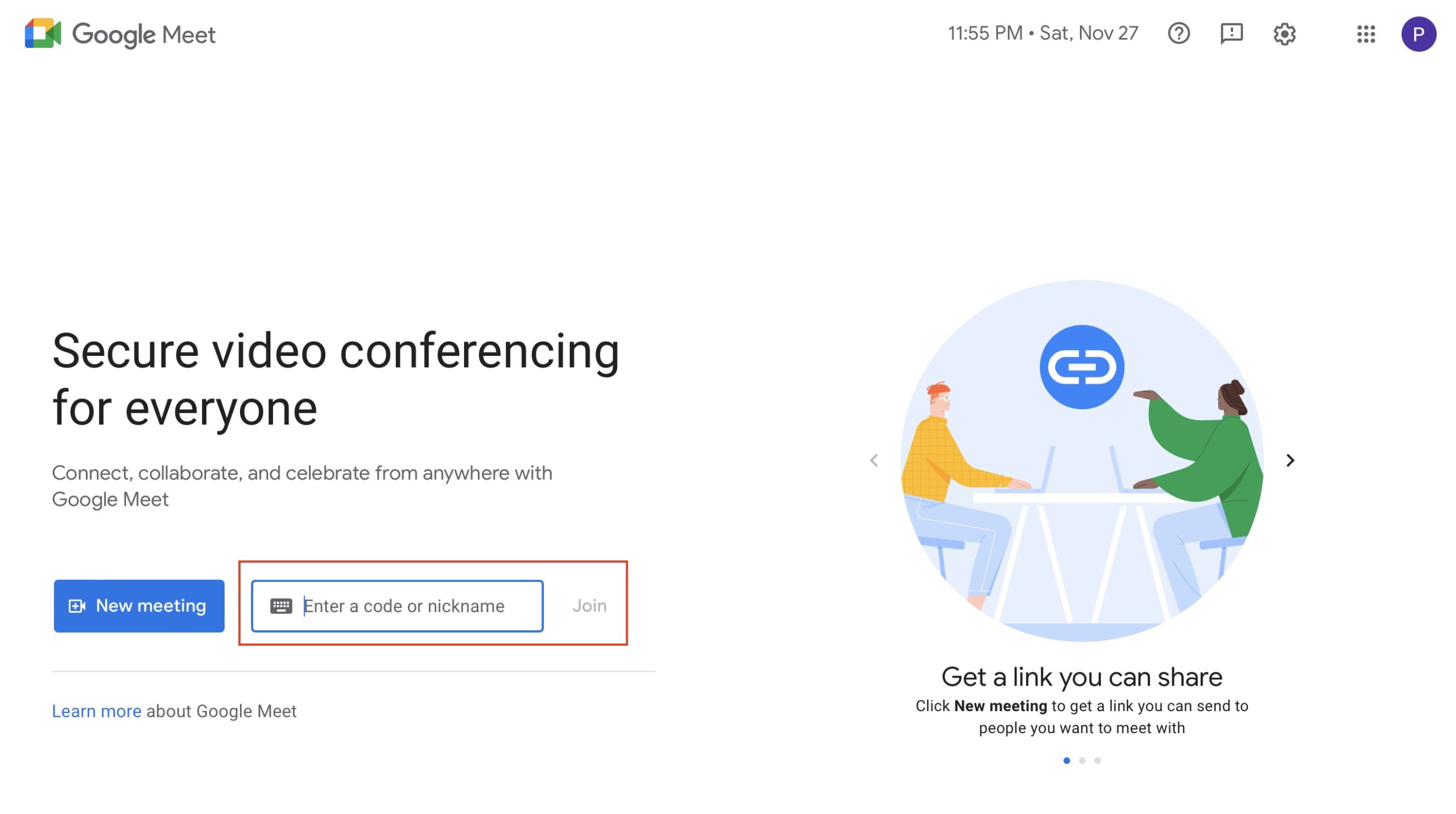 Step 3.  You will now join the meeting.
As you can see, Google Meet is very clean and very easy to use. G-Suite Users should definitely transition to this app at the earliest.